A Delta flight from Lisbon to JFK suffered a serious landing gear problem at JFK Airport Tuesday afternoon.
The flight #DL273 from Lisbon operated by a Boeing 757-200 (reg. N722TW) declared an emergency after the axle of its nose gear broke, causing one of the plane's wheels to come off.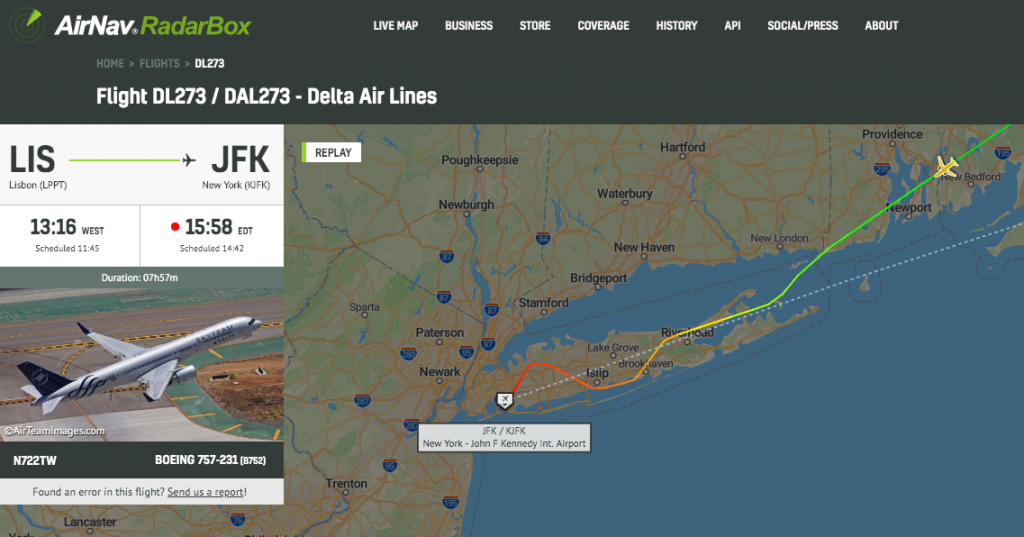 Port Authority officials report that 193 passengers were escorted off the flight using emergency stairs by first responders around 12:30 p.m. after the damaged 757 airliner was towed to a gate.