A China Eastern Airlines' flight from New York to Shanghai was diverted to JFK airport after metal wrapping from the aircraft's wing fell off.
Flight MU588 took off from JFK International Airport in New York at 4:25pm on Monday US time and returned to the airport at 7:25pm.
A photo taken by a passenger showed a piece of the spoiler on the left wing of the aircraft was missing.
"Several passengers noticed the missing part of the wing shortly after takeoff," said Hou Yangfang, a history professor with Fudan University who was on board. They immediately warned the crew, Hou said.
AIRLIVE TV
He said there were about 300 passengers on the aircraft. All remained calm and cooperative after the captain said the aircraft would fly back.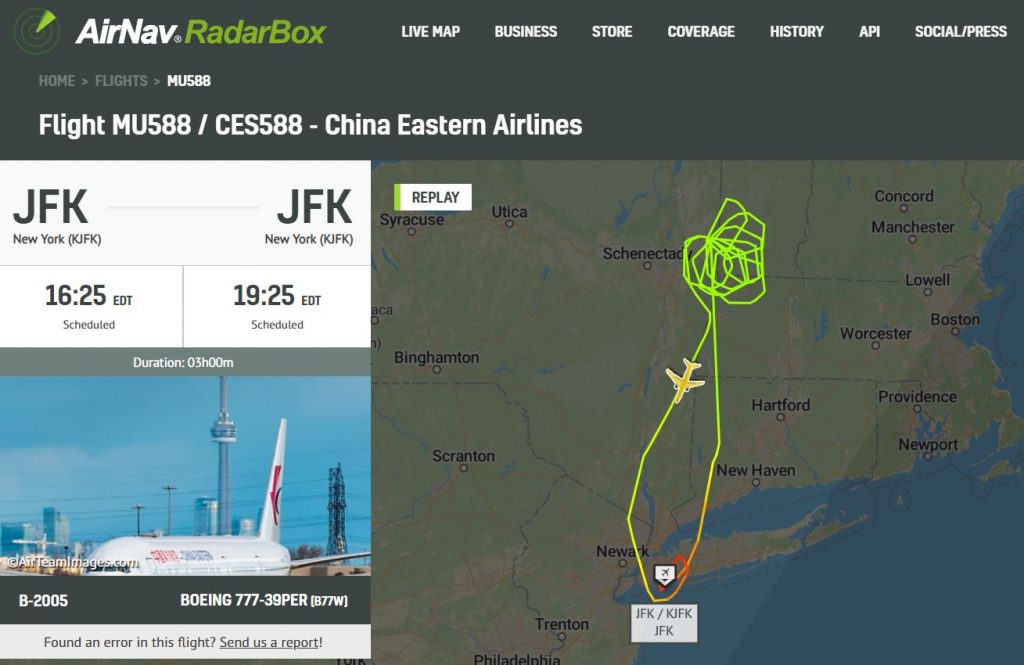 The Boeing 777 circled many times to burn fuel before landing safely. All the passenger applauded the smooth landing.
China Eastern said in a statement that a malfunction was found after the aircraft took off from New York to Pudong and another flight would be arranged soon.