https://www.youtube.com/watch?v=W5_gyhWkRZw&feature=youtu.be
Air Peace Boeing 737 lost its front gear on hard landing in Lagos Airport
The plane was coming from Port Harcourt, the Rivers State capital when the incident occurred.
A passenger onboard the flight told that the plane dropped about 30 feet unto the runway, with the front landing gear broke on impact.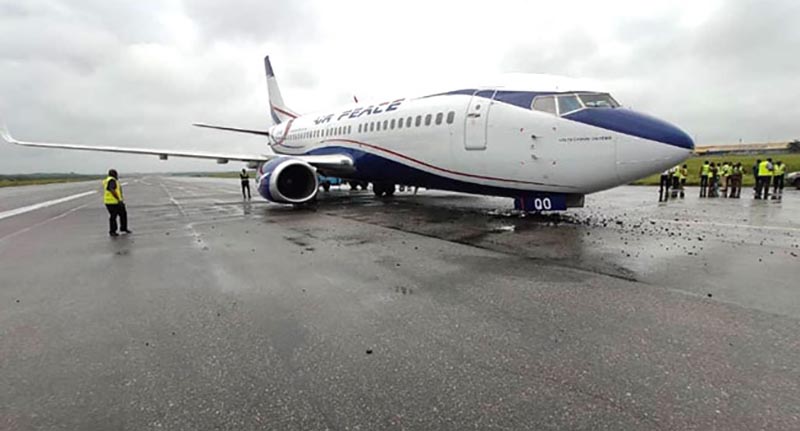 Although no casualty was recorded, the Accident Investigation Bureau (AIB) has commenced probe into the incident.