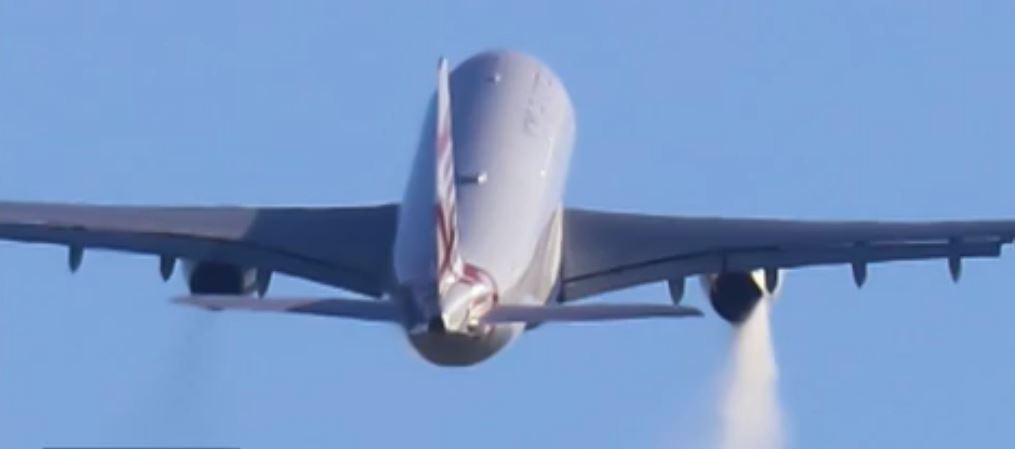 A Virgin Australia flight has had to make an emergency landing after an "engineering issue" was reported and white vapour was seen coming from the aircraft's right engine.
Flight #VA69 from Melbourne to Hong Kong had been flying for around half an hour when the pilot made the decision to turn back.
The captain requested a priority landing into Melbourne's Tullamarine Airport and turned the jet around somewhere over Swan Hill in Victoria, before touching down around an hour after take-off.
White vapour issuing from the engine prompted speculation that there had been a fuel leak.
A Virgin Australia spokesperson said: "We can confirm flight VA69, travelling from Melbourne to Hong Kong, made an air return and landed safely back in Melbourne this morning after an engineering issue was detected shortly after take-off.