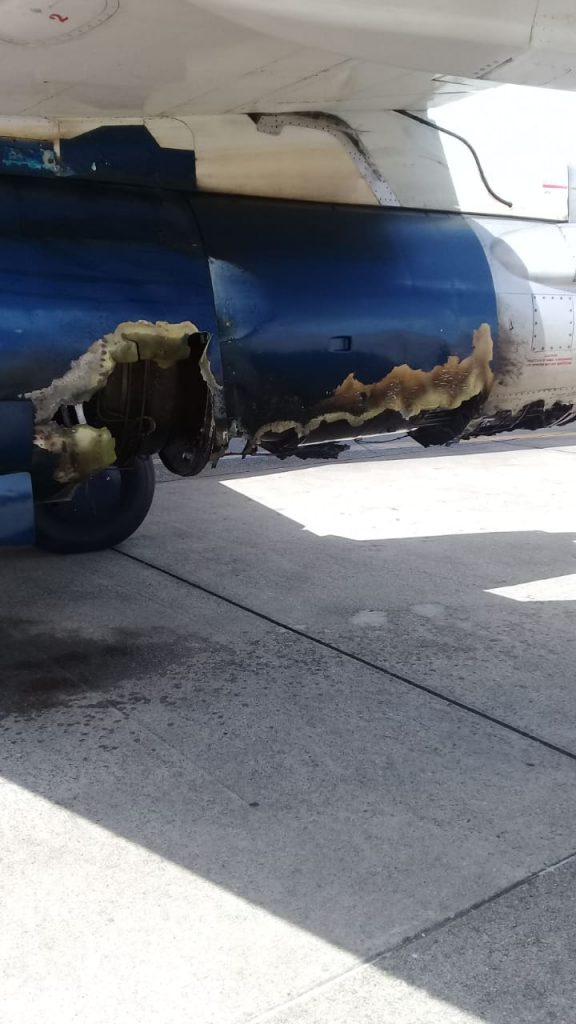 The Airports Authority of TT (AATT) on Thursday confirmed the emergency landing of Venezolana Airlines flight AW1303 which was en route to Caracas from the Piarco International Airport.
In a statement released to media on the incident AATT said shortly after departure at 12.45 pm the flight's pilot "indicated engine failure and requested permission from air traffic control to return to the Piarco International Airport."
The authority said emergency agencies were then alerted and were on standby but the aircraft landed safely at Piarco International airport at 1.08 pm.
AIRLIVE TV
The Boeing 737-200 operating on flight #VNE1303 from Trinidad & Tobago-Piarco Intl Airport to Caracas was forced to make an emergency landing after its captain heard a loud sound and the engine lost power.
Venezolana is a low-cost Venezuelan airline with a fleet size of five aircraft.