A Boeing 767-300ER suffered left engine issue on takeoff from Barcelona Airport.
On April 14th, Arkia flight #IZ272 from Barcelona to Tel Aviv declared returned after takeoff after experiencing a serious engine issue.
The pilots declared an emergency informed the control tower that it was returning immediately to landing.
The aircraft maintained 3,000ft before a safe landing 20 minutes later.
AIRLIVE TV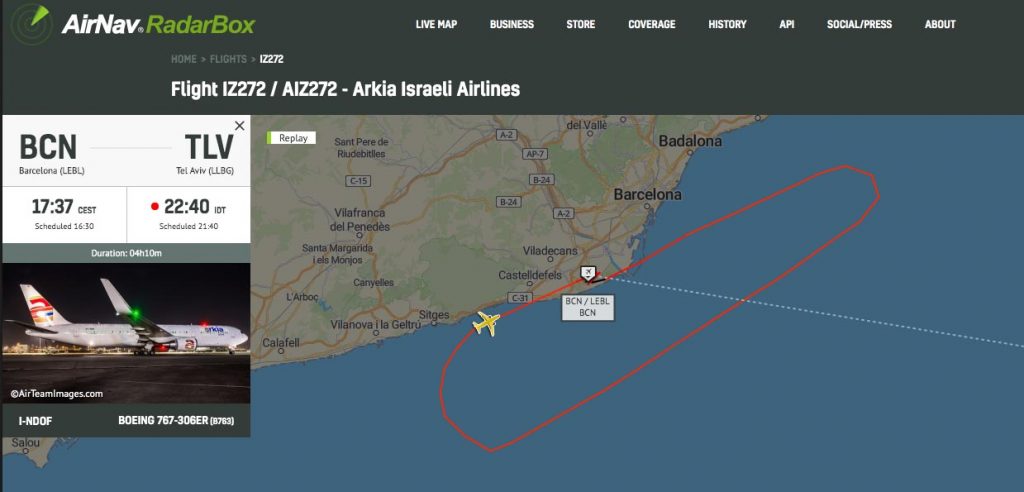 Passengers on the plane said they heard the sound of an explosion immediately after take-off.
The ones on the left side started yelling that they saw fire from the engine and went into panic, but because there were only two Arkia stewards who understood Hebrew, they called the Italian crew to come in.
The aircraft involved in the incident is a 23-year-old Boeing 767ER (reg. I-NDOF) that rents Arkia (airplane and crew) from the Italian company Naeos. Before the plane arrived in Barcelona, ​​it operated on the Bangkok-Ben Gurion Airport flight.