Flight #CX113 from Hong Kong to Auckland was cancelled due to landing gear issue.
Cathay Pacific Airbus A350-900 (reg. B-LRF) had to dump fuel over south China Sea prior to return to Hong Kong after landing gear could not be retracted.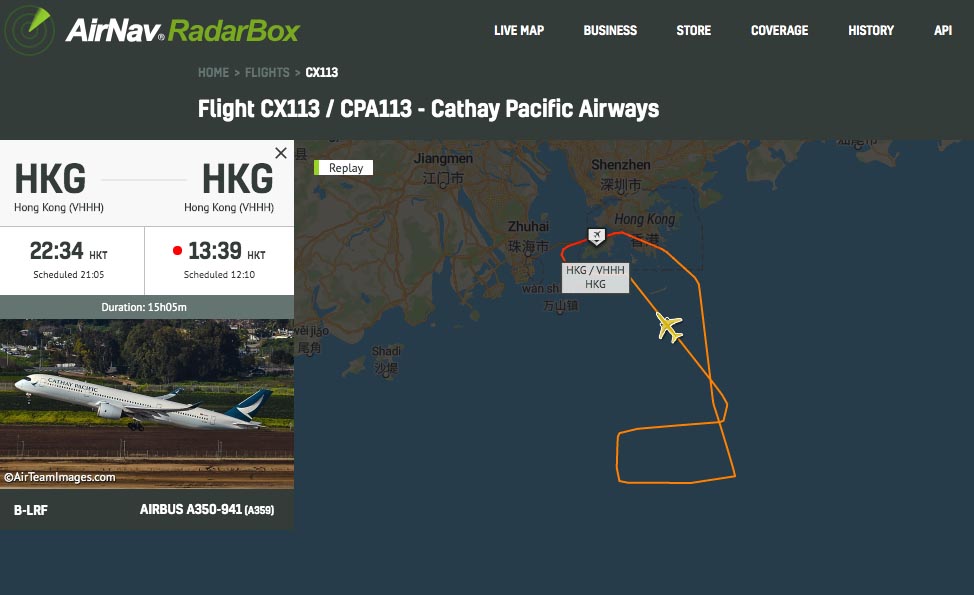 The aircraft landed safely shortly after midnight, runway 07L at HKG.