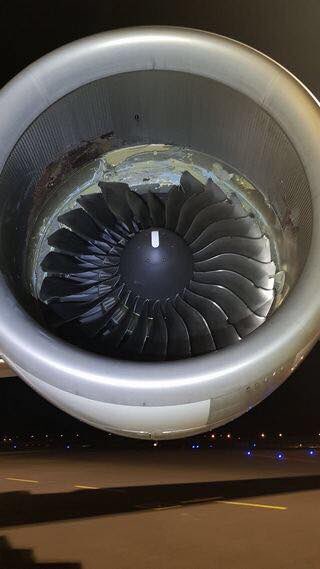 An Air France A380 returned to land at Abidjan following an engine failure.
Air France flight #AF703, an Airbus A380 (reg. F-HPJC), returned to land at Abidjan, Ivory Coast, following a GP7200 failure.
The aircraft departed Abidjan at 23.38 UTC yesterday. The aircraft was climbing to the cruising altitude when one of the engines failed.
The A380, with 501 passengers onboard, landed 01.13 UTC.
AIRLIVE TV
Air France will send a Boeing 777-200 in addition to scheduled flights of Sunday evening and Monday morning.