Flights at Stansted Airport have been grounded due to an incident on the runway.
Passengers have described seeing emergency services after a "loud bang" was reportedly heard on a flight heading to Vienna.
Please reload the page for updates…
UPDATE 6 London Stansted Airport is now open – operations are resuming – flight #PC1163 is the first to land – flight #FR5998 the first to takeoff following Lauda A320 incident on runway.
UPDATE 5 Several flights to London Stansted are in holding patterns, runway to reopen shortly.
UPDATE 4 Inspection of the runway is underway prior to resume operations.
UPDATE 3 The Airbus A320 involved in the incident is currently being removed from the runway.
UPDATE 2 15 flights are still airborne to London Stansted.
UPDATE 1 All flights to London Stansted are diverting to Birmingham and Southend airports.
Loud bang have been heard as plane began to accelerate and take off.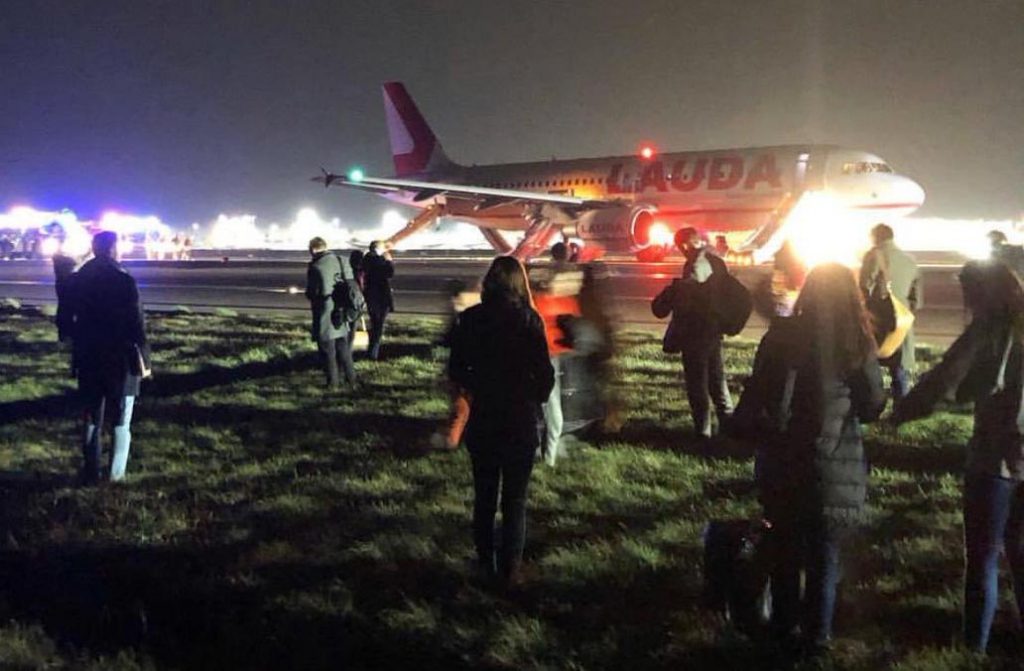 The A320 (reg. OE-LOA) decelerated and passengers have been evacuated using emergency slides.
The aircraft was performing flight #OE327 from London Stansted to Vienna.
Passengers have been taken back to the terminal.
Stansted Airport statement:
"Flights at London Stansted Aiport are currently suspended due to an aircraft on the runway following an aborted take off due to a suspected engine problem."
Traffic at London Stansted