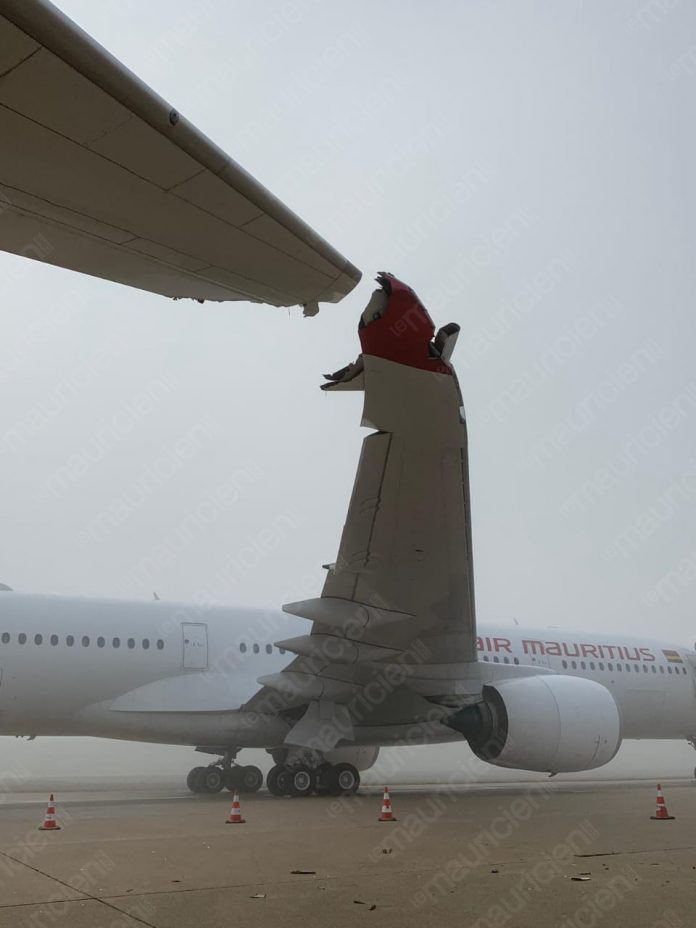 Air Mauritus A350 was damaged this morning at Paris CDG airport.
The winglet of the Airbus A350 (reg. 3B-NBP) clipped the horizontal stabilizer of an Air France Boeing 777-300.
The incident happened after flight MK#34 landed at Paris CDG this morning.
Investigation is in progress. Weather was very foggy.
AIRLIVE TV
Flight #MK45 to Port Louis is cancelled as well as flight #MK34 on Thursday.