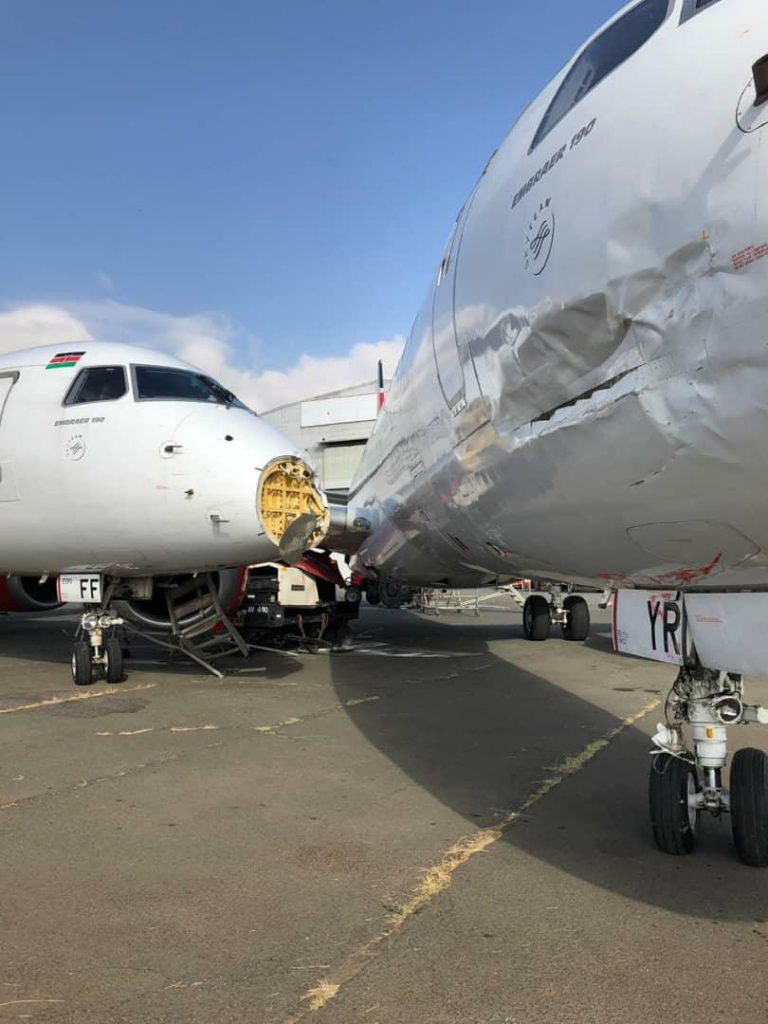 Two Kenya Airways planes (reg. 5Y-KYR & 5Y-FFF) collided and severely damaged each other just in front of the airline's hangar at Jomo Kenyatta International Airport (JKIA).
The two planes were up for what is called C4 Check which is a major maintenance of the engine after a period of time.
After the maintenance, the planes have to undergo what is called Engine Run which is throttling the engine to the take off level while brakes and chokes are on.
AIRLIVE TV
The plane which was undergoing engine run then, 5Y-KYR, lost the brakes and rammed on to 5Y-FFF, greatly damaging it The technician who was inside the aircraft'c cabin during the incidence steered the plane to avoid hitting the hangar and thought of sacrificing the 5Y-FFF plane.