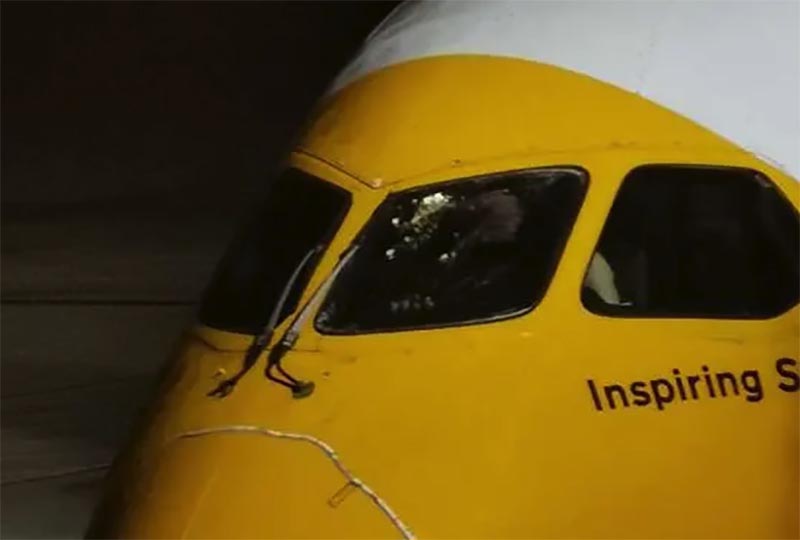 Scoot Tigerair aircraft operating on flight #TR6 from Singapore to Coolangatta/Gold Coast was forced to turn back to Singapore midway through the flight early on Wednesday (Jan 30) morning, after the front windshield "sustained some damage", the company said.
The Boeing 787-9 (reg. 9V-OJC), carrying 341 passengers, took off at 10.20pm from Singapore on Tuesday but was forced to turn back three hours later.
Pilots observed a crack in their windshield whilst flying at 39,000 ft. over Timor Sea. The damage did not cause any air leak or loss of cabin pressurisation.
A replacement aircraft and a new set of crew were arranged and the new flight departed Singapore for Gold Coast at about 7am, the company said.