Flight #BA191 to Austin declared an emergency and diverted to Glasgow.
British Airways #BA191 declared an emergency on Saturday January 26th about 2h after takeoff from London Heathrow.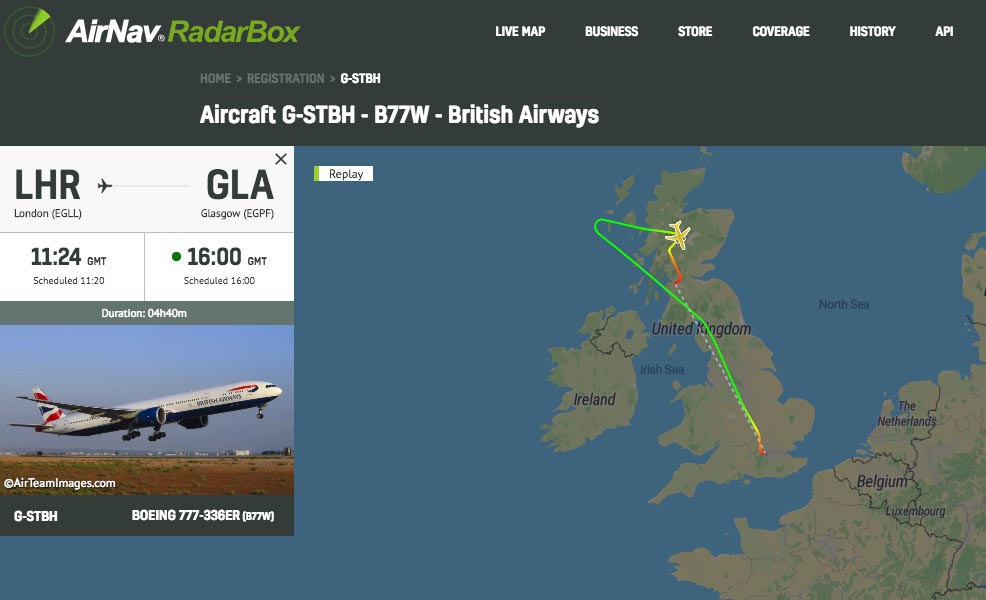 The flight was due to land in Austin at 16.00 UTC but the crew had to divert to Glasgow due to a medical emergency.
Sadly, a man died on board the flight. The family of the passenger was also on board the aircraft.
AIRLIVE TV
The body remained in Glasgow but the Boeing 777-300ER (reg. G-STBH) returned few hours later to London Heathrow. The flight was cancelled.