Transavia flight #TO411f rom  Paris to Tunis was forced to divert to Nice (South of France) in the afternoon of Thursday, January 24, to disembark a violent passenger.
A passenger (around 30 years old) has been violent towards the flights attendant and tried to enter the cockpit.
The Tunisian man also tried to make a prayer and shouted "allahu akbar".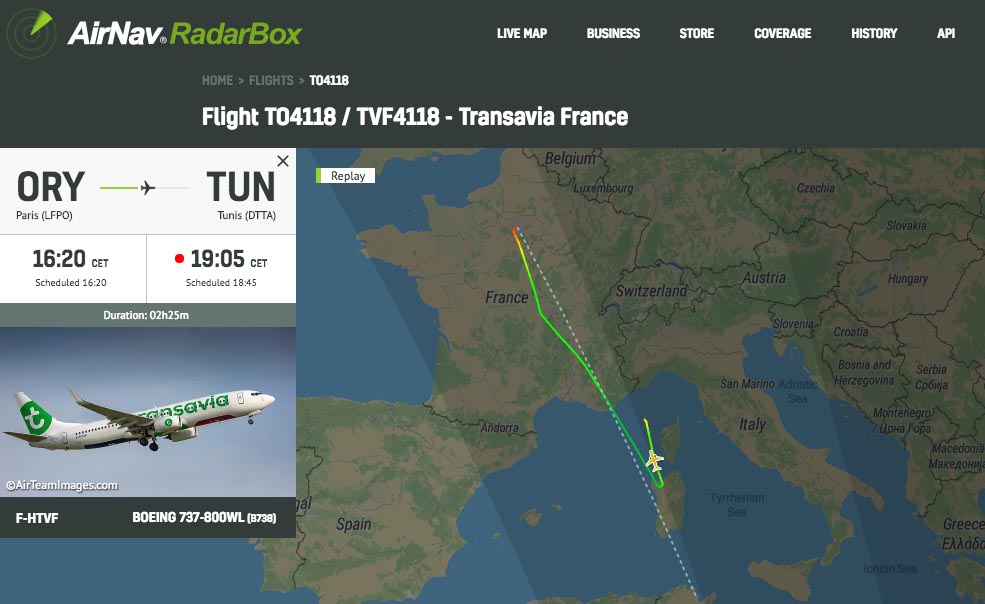 The Boeing 737-800 (reg. F-HTVF) landed around 18:30 at Nice-Côte d'Azur Airport where Police forced him to disembark.
Placed in custody, he must be hospitalized in a psychiatric facility, the prosecutor said.