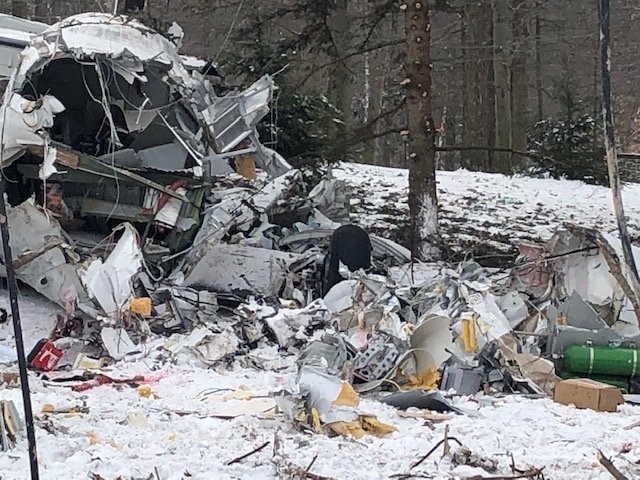 Two people died Monday morning in a DC-3 crash near Kidron, located in Wayne County, according to the Federal Aviation Administration.
Authorities said the crash happened at 11145 Hackett Road in Kidron just after 9am.
Investigators say the plane had just taken off from Stoltzfus Airfield headed to Akron-Canton Airport.
Investigators said the two people killed were the pilot and co-pilot.
AIRLIVE TV
The pilot was later identified as 55-year-old Brian Stoltzfus and his co-pilot was identified as 56-year-old Curtis Wilkerson, both from Apple Creek, according to authorities.
Federal records show the plane is registered to Priority Air Charter LLC. The company is based across the street from the crash site.
FAA records show the DC3 was built in 1942, but has been certified "airworthy" by the FAA in July, 2018.