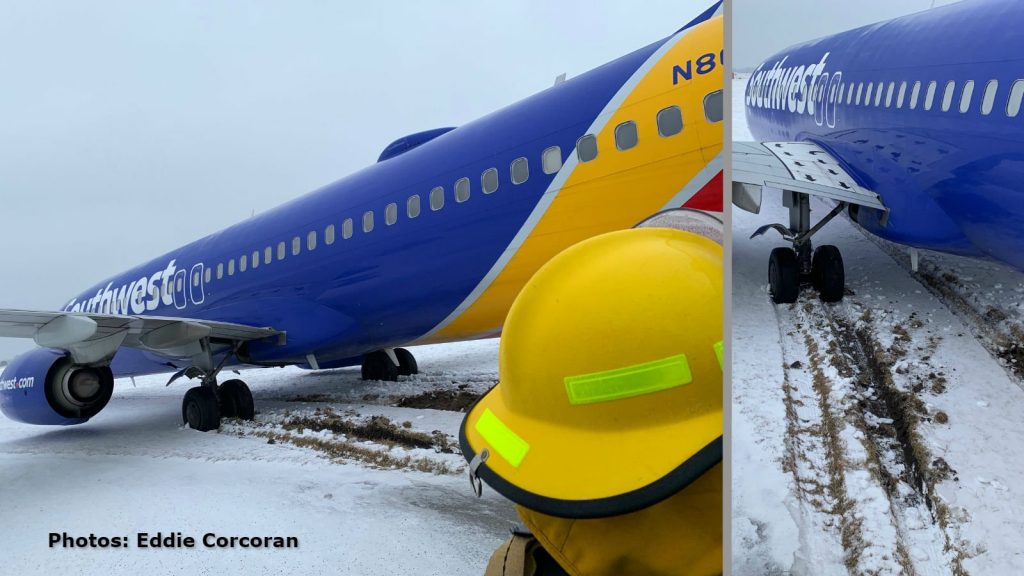 A Southwest Airlines plane went off the runway Friday after landing at Eppley Airfield in Omaha, Nebraska, resulting in the airport's closure and the suspension of all flights.
The airport reopened late Friday following the closure, with a statement on Twitter warning there would be continued flight delays.
"Initial reports indicate Southwest flight #1643, a Boeing 737-800, traveling from Las Vegas to Omaha, slid onto a runway overrun area after landing and while taxiing to the terminal," Southwest confirmed in a statement.
Omaha was the final destination for all passengers.
The airport tweeted a statement about the incident.
"A Southwest Airlines aircraft is off the end of Runway 14R after landing at Eppley Airfield. There are no injuries and airport fire crews are working with Southwest to deplane the passengers and take them to the terminal," the airport wrote.