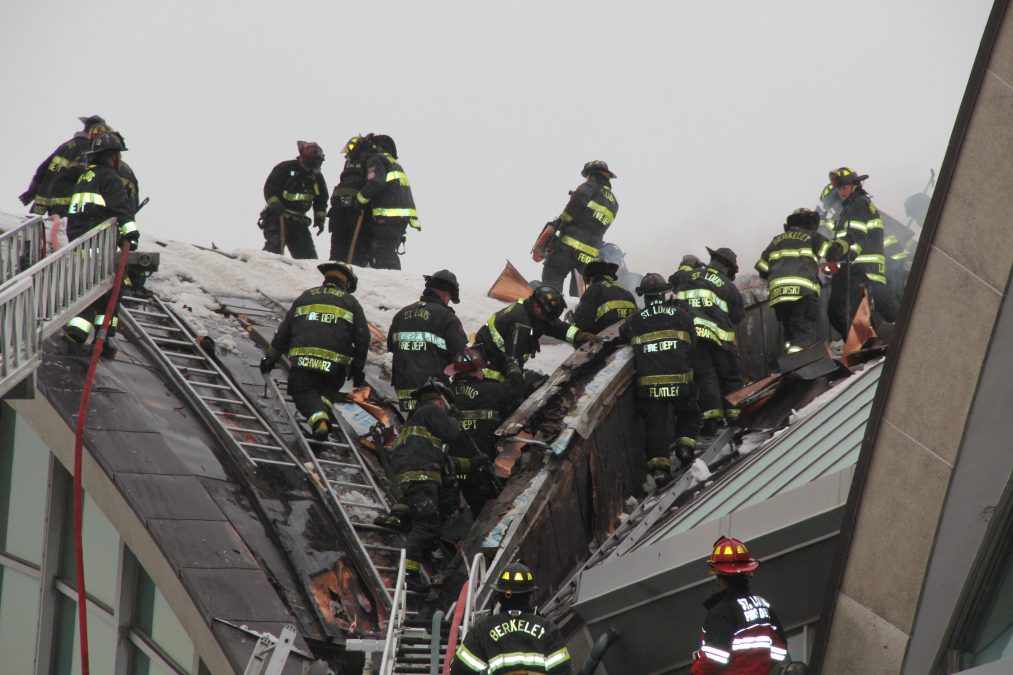 Terminal 1 at St. Louis Lambert International (STL) re-opened at 9:30 a.m. Sunday after an evacuation caused by a roof fire. The fire was isolated on the western end of the roof in Terminal 1. The evacuation lasted more than two hours.
More than 130 firefighters responded to the incident from the St. Louis City Fire Department and other agencies assisting the City's Airport's fire division. The firefighters extinguished the smoldering fire, which appeared to be burning through plywood and roofing insulation under the top copper layer of the Terminal 1 roof. There were no injuries. There was no fire inside the building.
Firefighters had to cut into the copper roof on the airfield side of the domed roof to isolate the danger zone and extinguish the fire. The cause of the fire is under investigation.
AIRLIVE TV
Passengers were relocated to the Terminal 1 Garage during the incident because the evacuation forced the closure of all ticketing and checkpoint operations. There were only two temporary flight diversions during the incident.
Airlines are working with their customers to check-in for their original flights or other flights if necessary.