A Tiger Air plane travelling from Sydney to Melbourne has turned around due to a threat on board.
TigerAir flight TT271 to Melbourne has been forced to return to Sydney Airport after reports of a bomb on board the plane.
Australian Federal Police officers were waiting for the plane when it touched town
on tarmac at Sydney Airport for two hors before passengers were allowed to disembark.
Police say the cabin crew was made aware of a threat on Tigerair Flight TT271 shortly after take-off and alerted the captain, who decided to turn back.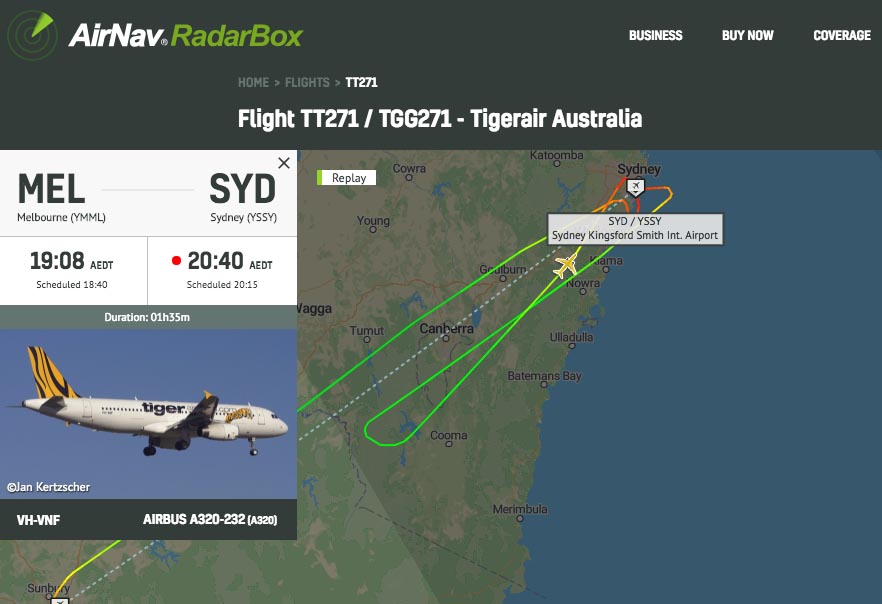 The Airbus A320 (reg. VH-VNF) departed at 6:40pm and the Captain was alerted around 7pm.
The flight touched down safely at Sydney airport around 8:30pm and passengers began to disembark from the plane two hours later.
The Australian Federal Police met with the aircraft on arrival.
No arrests have been made and no one was injured in the incident.