https://www.youtube.com/watch?time_continue=83&v=VYViuJvRGEQ
An Aeromexico Boeing 737-800 aircraft allegedly collided with a drone as it approached the runway at an airport in Tijuana, Mexico, according to local media.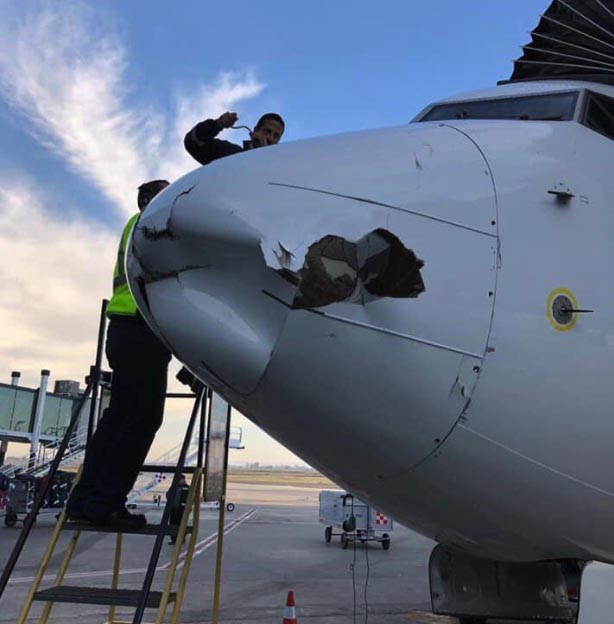 The Boeing 737-800 (reg. XA-ADV) sustained damage to its radome and weather radar on approach to runway 09 at Tijuana International Airport, Mexico.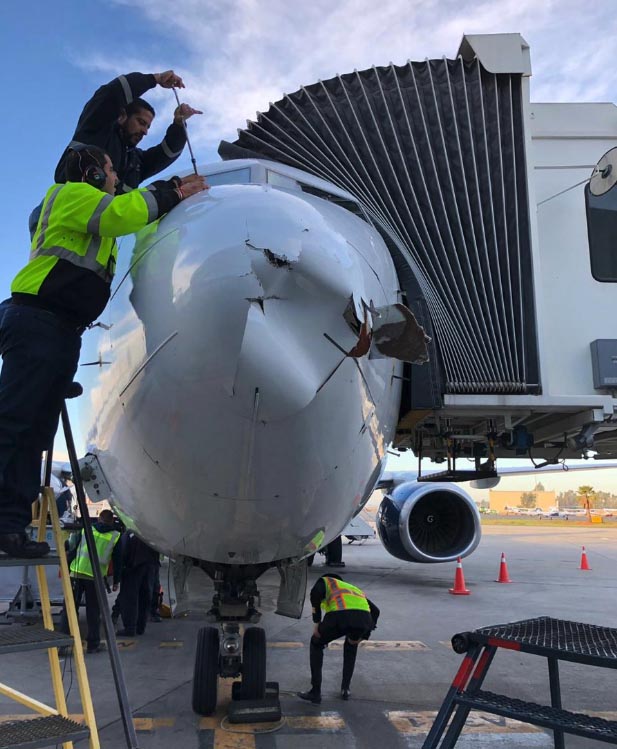 The flight #AM770 from Guadalajara completed the descent without complications, according to Diario de Colima, which noted that passengers disembarked from the plane normally.