A Boeing's new 737 MAX 8 model operated by the low-cost Indonesian airline Lion Air crashed while on a domestic flight from Jakarta.
The plane requested an emergency landing almost immediately after it took off, Sindu Rahayu of the Air Transportation Directorate General said at a press conference. He added that the authorities lost contact with the plane after the request.
UPDATE 10 An Indonesian rescue diver died in the search for the Lion Air Boeing 737 MAX 8 jet that crashed near Jakarta.
UPDATE 9 Indonesian rescue workers are trying to confirm the origin of an underwater "ping" signal, officials said.
UPDATE 8 Indonesian rescue workers believe fuselage of crashed Lion Air Boeing 737 MAX 8 has been found.
UPDATE 7 Six bodies have been recovered from the Lion Air Boeing 737 plane crash site.
UPDATE 6 Aerial view of Lion Air #JT610 Boeing 737 MAX 8 crash site in Indonesia.

UPDATE 5 According to our sources, on the previous flight, the crew decided to cruise at 28,000ft after unreliable airspeed and altitude indications.
UPDATE 4 The plane had technical problem on previous flight, 'which had been resolved according to procedure' – says CEO.
UPDATE 3 No survivors after Lion Air crash off Indonesia – search and rescue agency confirms.
UPDATE 2 Some 20 officials of Indonesian Ministry of Finance were on board of crashed Lion Air flight.
UPDATE 1 188 people were on the flight, including 3 children and 7 crew members.
Flight #JT610 was on a scheduled flight to Pangkal Pinang, the main town in the Bangka Belitung Islands.
It lost contact with ground control a few minutes after take-off, and is believed to have ended up underwater.
AIRLIVE TV
"It has been confirmed that it has crashed," Yusuf Latif, a spokesman for the Indonesian rescue agency, said, as cited by Reuters. The plane was on its way from the Indonesian capital, Jakarta to the city of Pangkal Pinang on Sumatra, a flight slightly longer than an hour.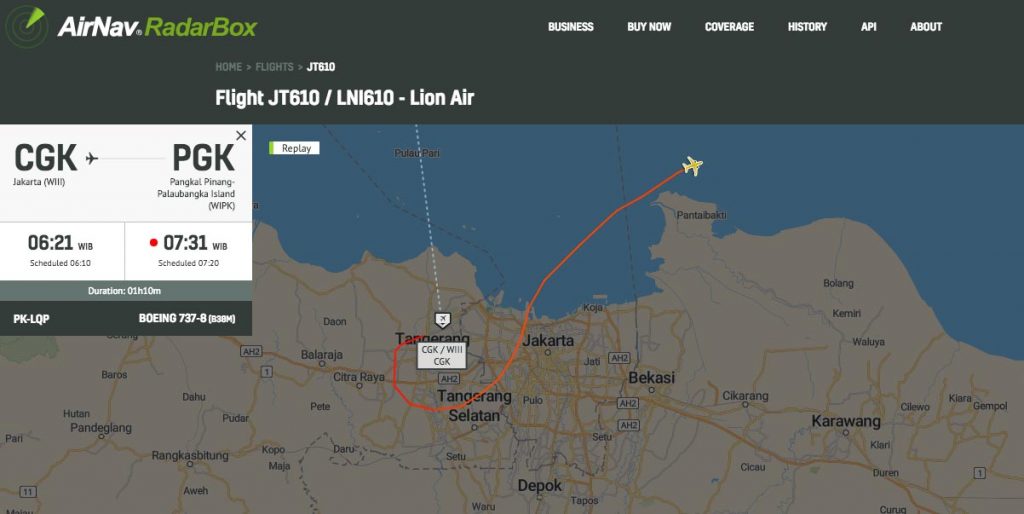 Replay: https://www.radarbox24.com/data/flights/JT610#1042132283
The Boeing 737 MAX8 took off at 23:21 UTC from Jakarta. Last ADS-B contact was received 10 minutes later at 23:31 UTC at 5,475 feet.
The plane lost contact with air traffic control 13 minutes into the flight, and crashed into the sea.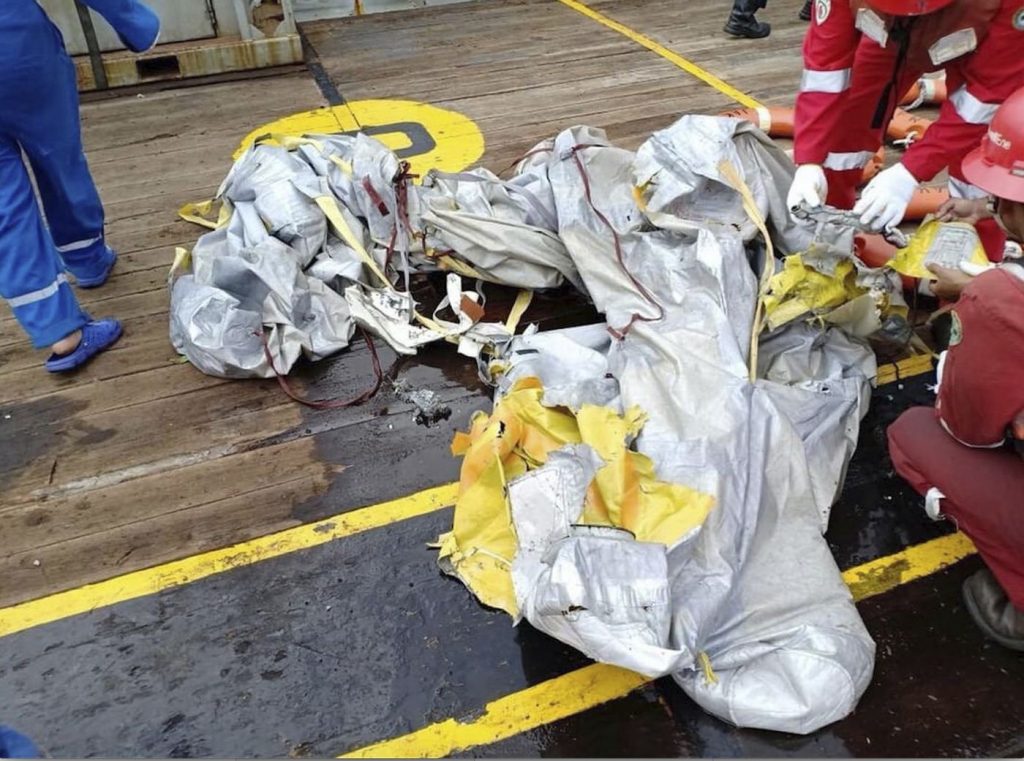 The plane was packed with 188 passengers and crew, a transport ministry official said at a press conference. 178 adults, one infant and two babies were on board. The crew included two pilots and five flight attendants.
"The plane crashed into water about 30m to 40m deep," Search and Rescue Agency spokesman Yusuf Latif told AFP news agency. "We're still searching for the remains of the plane."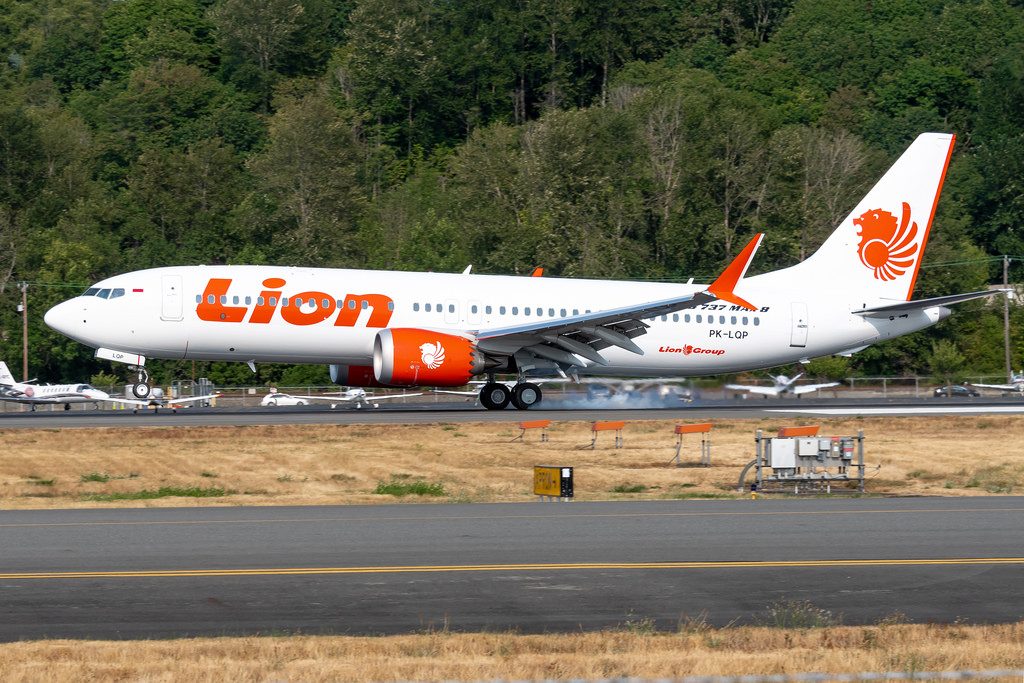 The Boeing 737 MAX 8 (reg. PK-LQP) was 3 month old. It performed its first flight in July 30th 2018.