Wizzair flight #W61576 due Warsaw diverted to Bucharest due to bomb threat.
According to Romania's source AeronewsRO, Wizz Air flight #W61576 from Kutaisi to Warsaw diverted to Bucharest due to a bomb threat.
The Airbus A320 (reg. HA-LWX) with 173 passengers on board landed at 16:20 (local time).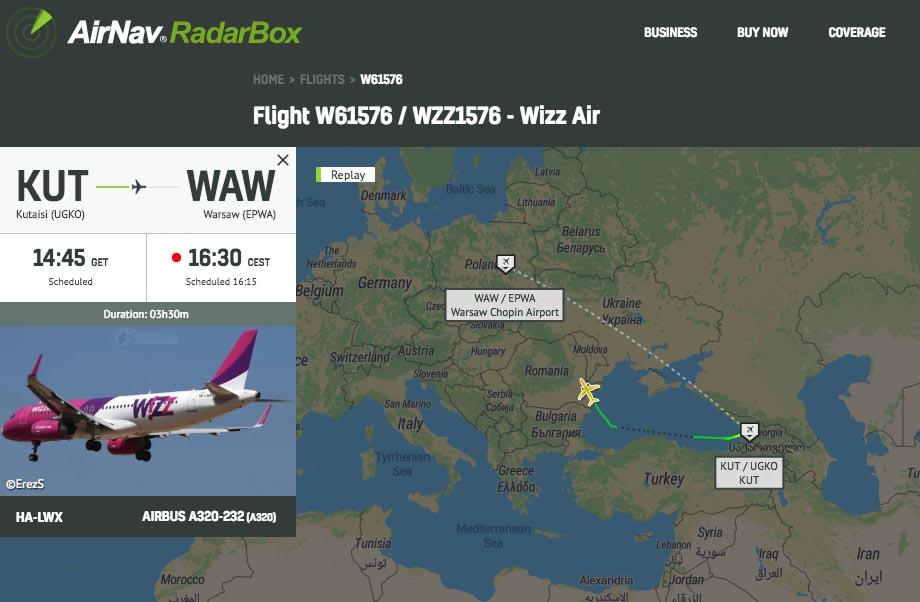 All passengers deplaned at 16:25.
AIRLIVE TV
The aircraft is now at a remote stand at Bucharest Airport to be inspected.
Authorities are now reportedly searching the plane, and scanning the luggage onboard.
'Wizz Air flight W6 1576 from Kutaisi to Warsaw had to divert to Bucharest due to a suspicious phone call that was received by Kutaisi airport,' a Wizz Air spokesperson said.