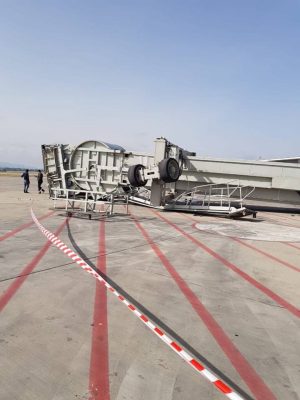 A passenger boarding bridge collapsed at the Islamabad International Airport on Tuesday injuring a man.
It has been reported that no damage was caused to the parked aircraft at the sight that belonged to a foreign airline.
The cause of the collapse has not yet been determined.
AIRLIVE TV
The new airport, which is designed as "Y" shape, includes 15 passenger boarding bridges, a passenger-friendly terminal, two runways, three taxiways along with facilities to accommodate two double-deck A380, as many as 15 remote bays and seven remote bays for small aircraft.
The new airport is located 30km away from central Islamabad, for which construction work started in April 2007.