Corendon flight #XC50 from Rotterdam to Antalya diverted to Amsterdam Schiphol.
Corendon Boeing 737-800 (reg. TC-TJT) from Rotterdam to Antalya suffered a tail strike on departure. During the takeoff, around 11:20 in Rotterdam the tail of the plane touched the ground.
Around 12:00 the Corendon flight diverted to Amsterdam Schiphol to check the situation and ensure safety, according to the spokesperson.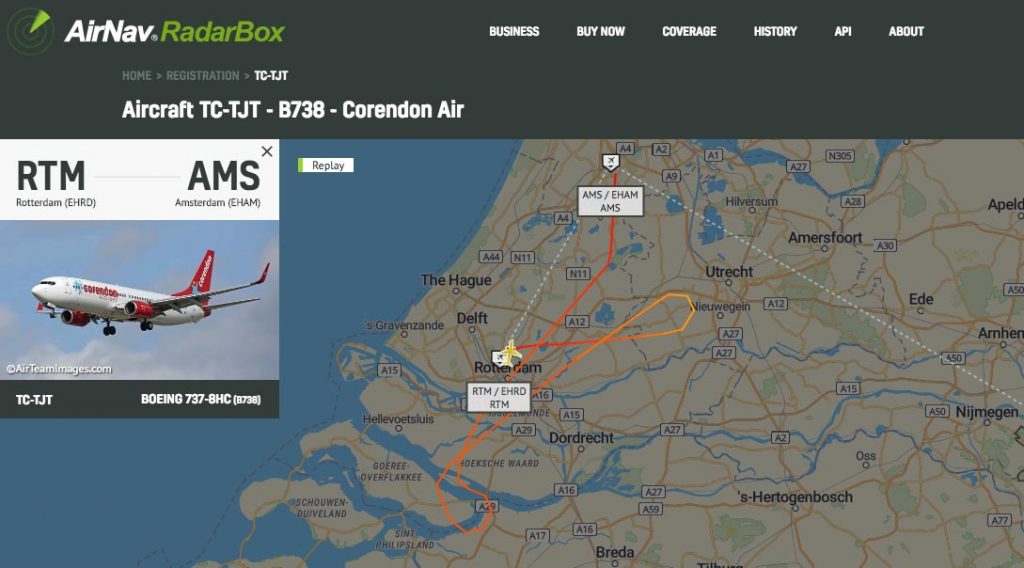 The passengers did not have to change to a replacement aircraft and can continue their journey to Antalya.
AIRLIVE TV