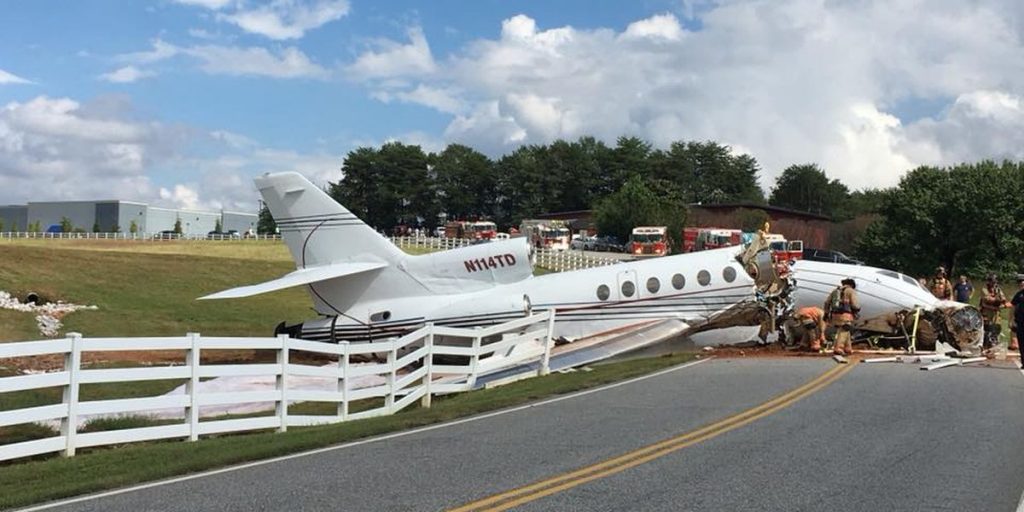 The Dassault Falcon 50, which was carrying four people, crashed into boundary fencing at Greenville Downtown Airport at around 1.40pm local time (5.40pm BST).
The aircraft came to a stop after crashing into the fencing, but broke into two.
The Greenville Police Department reported four people were on board the aeroplane: three men and one woman.
AIRLIVE TV
Tristan Johnson, spokesman for the Greenville City Fire department, reported that the two people who died in the crash were the pilot and co-pilot.