https://www.youtube.com/watch?v=wJcF66-7SR0&feature=youtu.be
British Airways flight #BA103 from London Heathrow to Calgary diverted to to Iqaluit after reporting fumes in the flight deck.
The pilots used oxygen masks and witnesses claimed the fumes filling the cockpit smelt of "electrical burning".
AIRLIVE TV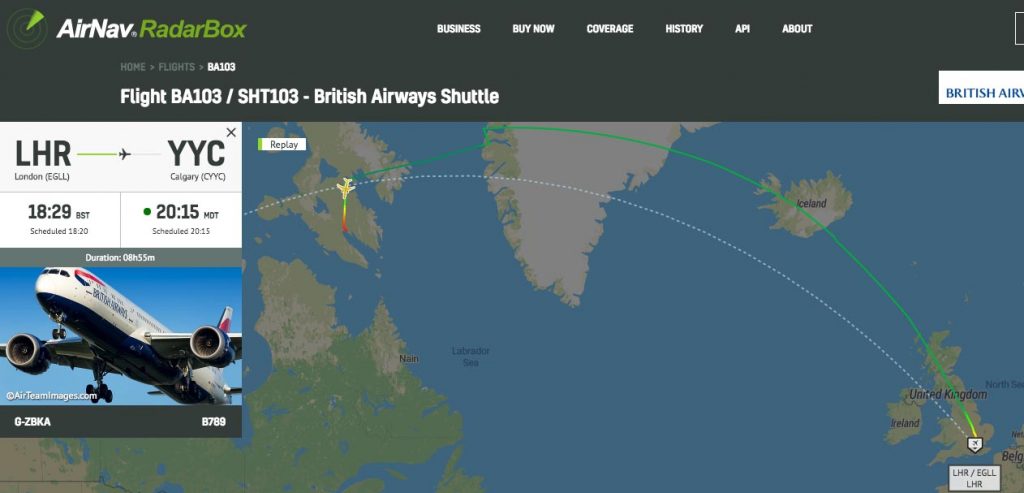 The Boeing 787-9 Dreamliner (reg. G-ZBKA) set off from London Heathrow at 6.30pm on Wednesday and was due to land in Calgary at 8.15pm local time.
Caught a video of #BA103 landing in #YFB pic.twitter.com/cRsVbPSdF9

— Jimi O (@kivalliqboy) September 12, 2018
Local fire crews were seen entering the plane after all passengers had been evacuated to check for a possible fire.
Emergency crews checking the #BA103 When fumes are reported #Iqaluit International Airport #YFB #BritishAirways #Nunavut SEP.12.2018 #YFBSpotters @TomPodolec pic.twitter.com/nMJMDHw0R0

— Frank Reardon Photos (@FrankReardon1) September 13, 2018