https://www.youtube.com/watch?v=Wp8_VhEOCS0
A plume of smoke rises from flames after an Utair Boeing 737-800 passenger plane operating as flight UT579 made a rough landing and caught fire inSochi.
At least 18 people were injured as a plane skidded off the runway and caught fire during landing in Russia's Black Sea resort city of Sochi early on Saturday, the Russian Health Ministry said.
UPDATE Russia's transportation minister says a supervisor at the airport in Sochi died during the emergency response. Vladimir Begiyan, who was one of the first responders to the accident, died of a heart attack at the scene.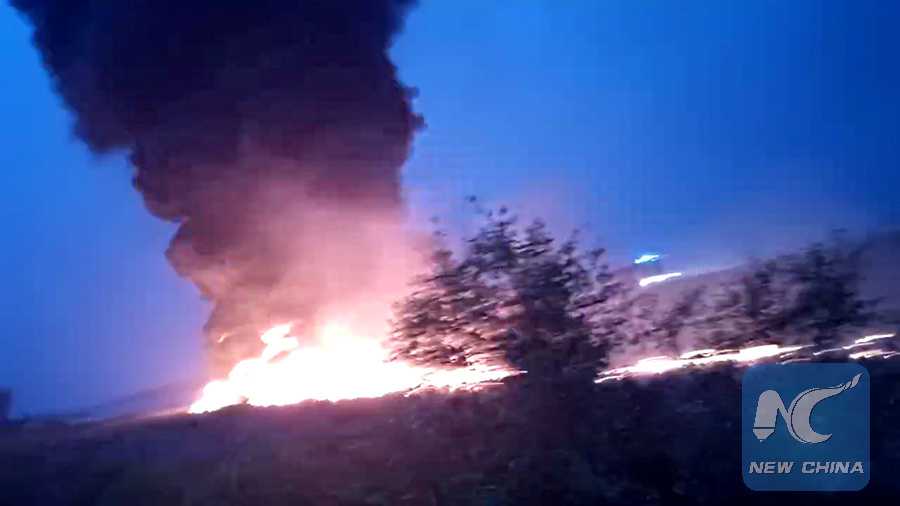 At 02:59 local time (00:59 GMT), a Boeing 737 plane of Russia's Utair airline en route from Moscow to Sochi with 164 passengers and six crew members on board skidded off the runway, and ended up on a bank of a river, the statement said.
The plane's landing gear and one of its wings were damaged, while the left engine caught fire. All passengers were safely evacuated. The fire has been put out.
The injured, including three children, have received necessary medical assistance.
Russia's aviation authorities and Utair are investigating the incident.