Red Wings Tupolev Tu-204 experienced a failure of the left engine  very soon after take-off from Ufa Intl Airport to Sochi.
A plane, owned by Russia's Red Wings air carrier, had to perform an emergency landing in the airport of Russia's Volga area city of Ufa after one of its engines caught fire, an airport spokesperson told TASS on Wednesday.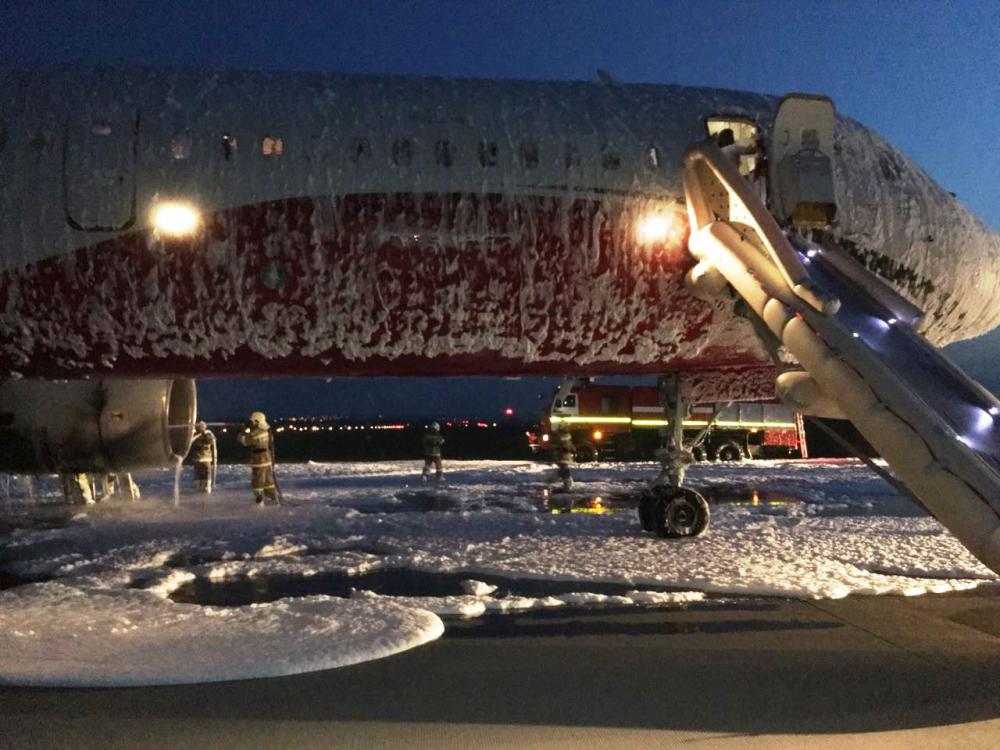 The flight WZ808 was en route from Ufa, the capital of Russia's Bashkortostan republic situated between the Volga River and the Urals mountains, to the Black Sea resort city of Sochi.
"There were 202 passengers on board, no injuries reported. All firefighting and rescue units of the airport worked in line with the emergency plan, passengers were evacuated with the help of inflatable emergency escape slides seven minutes after the landing," the source said.
The incident is being investigated. The air carrier is taking measures to transport the passengers to their destination.