A German Condor jet made an emergency landing at Chania airport on the Greek island of Crete after a bomb threat on board.
A German passenger jet was forced to land in Greece on Thursday after reporting a bomb threat.
The pilot contacted the control tower at Chania airport after receiving information that suggested there were explosives on board a police official in Crete told AFP.
Condor Airways confirmed that flight #DE69 from Egypt's Hurghada to Dusseldorf made an unscheduled landing at Chania, on the island of Greece, for safety reasons.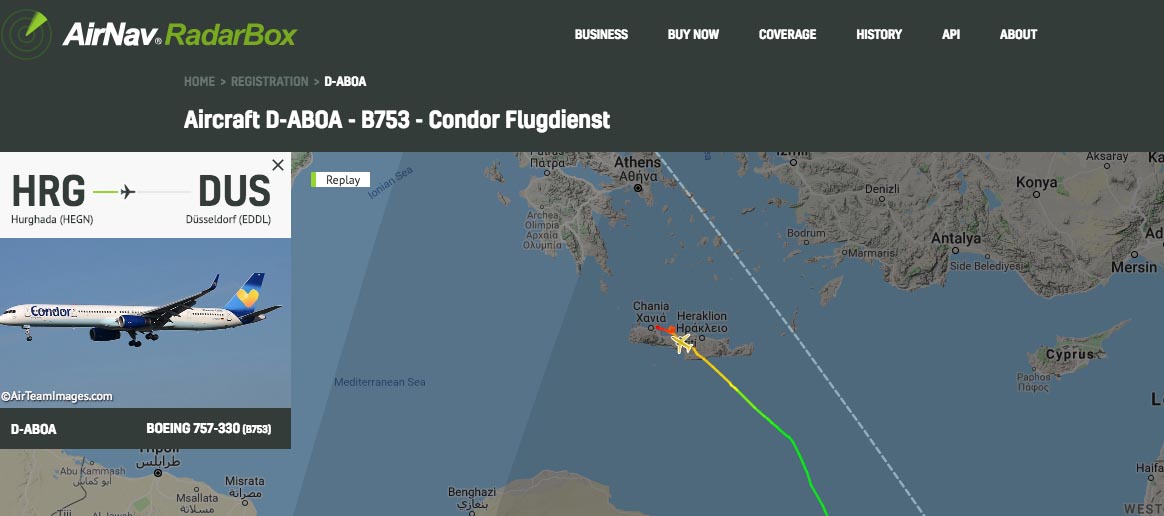 The Boeing 757-300 (reg.D-ABOA) declared an emergency and landed at 17:55 UTC while being escorted by two F16 fighter jets.
Bomb disposal experts and police sniffer dogs were investigating the aircraft, according to local media.
Condor said passengers affected by the diversion would continue their travels on Friday.