An Air France Boeing 777-300 was intercepted by German fighters jets.
Air France flight #AF267 from Seoul to Paris CDG was over Germany when German Air Traffic Control scrambled two Eurofighter jets to intercept the aircraft.
The Boeing 777-300 (reg. F-GSQE) was intercepted on July 23th at 10:55 UTC over Wuppertalat 36,000ft due loss of communications.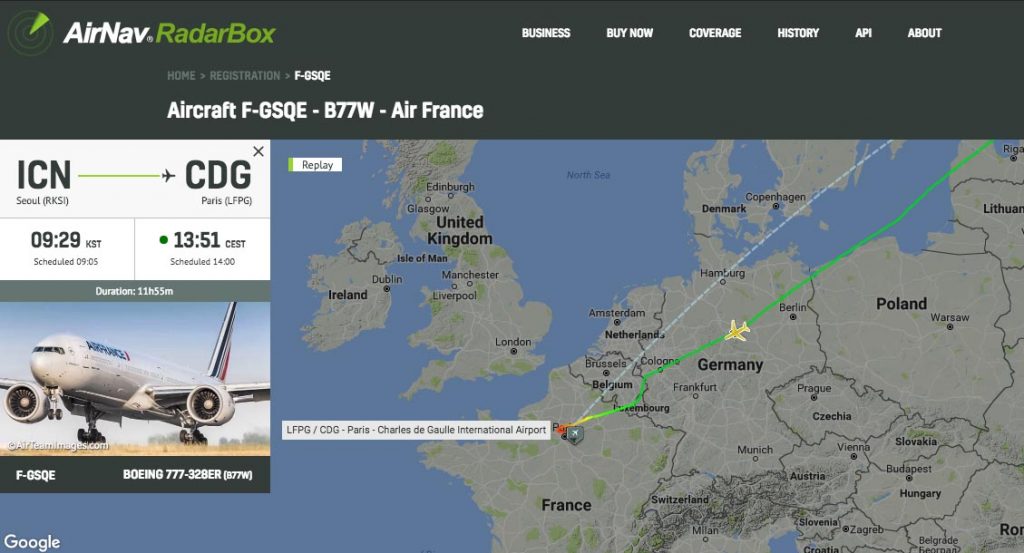 After visual contact, the aircraft continued to Belgium airspace and landed in Paris at 11:40 UTC while the Eurofighter jets returned to base.