https://www.youtube.com/watch?v=pbfZzGq3Pc0
According to a Volgograd airport representative, the plane from the Turkish airline Onur Air, which was en route from Antalya to Chelyabinsk, made an unscheduled landing in Russia's Volgograd on Sunday night.
The emergency landing of the Airbus 321 is believed to have been caused by depressurization, according to the Volgograd authorities.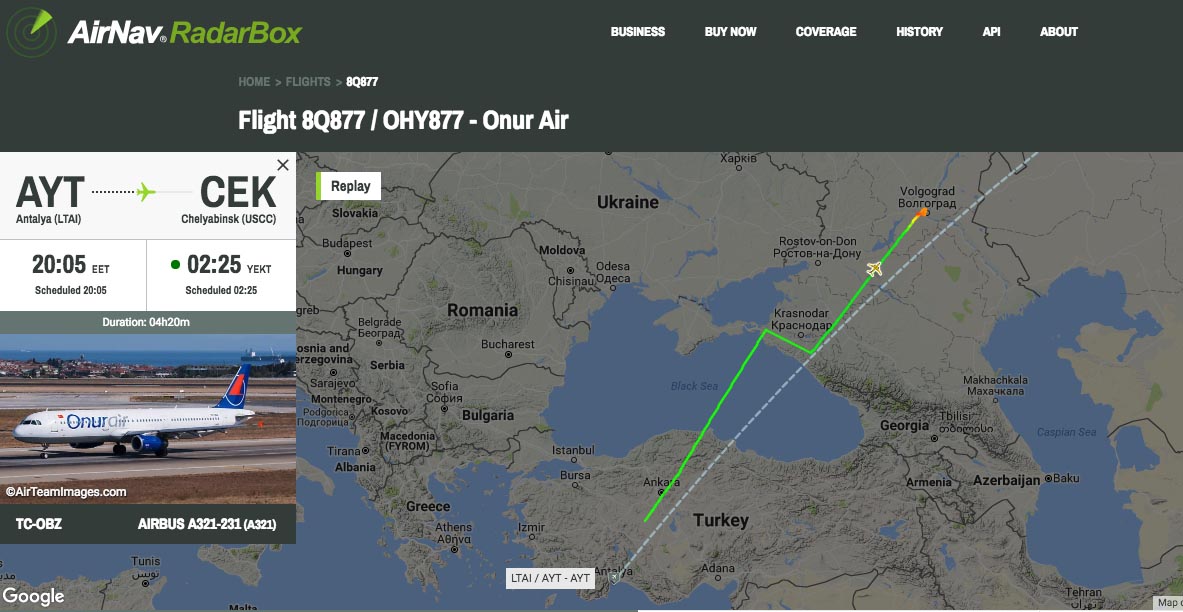 The Airbus A321 (reg. TC-OBZ) was carrying 226 passengers and eight crew members; all those who were on board are currently safe.
Passengers have been accommodated in the airport's terminals and provided with medical and psychological help.