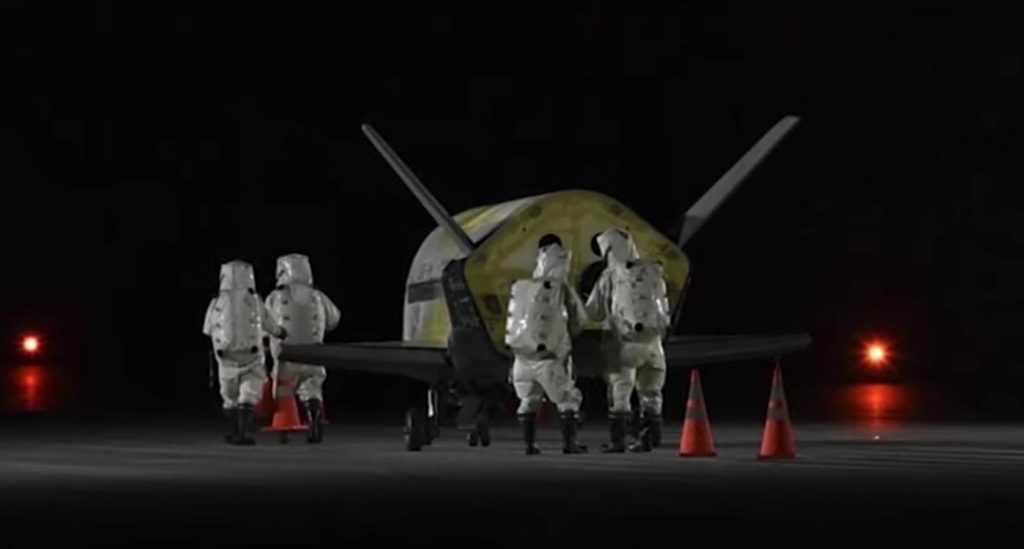 The U.S. Air Force's unpiloted X-37B space plane landed back on Earth Sunday (Oct. 27) after a record 780 days in orbit , racking up the fifth ultra-long mission for the military's mini-shuttle fleet.
The X-37B's Orbital Test Vehicle 5 (OTV-5) mission ended with a smooth autonomous touchdown at the Shuttle Landing Facility of NASA's Kennedy Space Center in Cape Canaveral, Florida at 3:51 a.m. EDT (0751 GMT), Air Force officials said. The mission originally launched on a SpaceX Falcon 9 rocket on Sept. 7, 2017.
With the successful landing, OTV-5 broke the previous X-37B mission record of 718 days set by the OTV-4 mission in May 2017. OTV-5 is the second X-37B mission to land at NASA's Shuttle Landing Facility (OTV-4 was the first), with previous missions landing at Vandenberg Air Force Base in California.
Air Force officials have said that the exact nature of X-37B missions are classified.