The coffin of Ramses II has landed in Paris for the event exhibition "L'or des Pharaons".
Exhibition on world tour at La Villette in Paris from April 7, "Ramses and the gold of the Pharaohs" will be enriched by the exclusive loan by Egypt of the coffin of Ramses II.
This exclusive loan, a first for 45 years, is a gesture of friendship from Egypt towards France. Cairo does not forget that Paris had collected the mummy of Ramses II in 1976, seriously damaged by fungi which gnawed at it.
The pharaoh's coffin was then received with all the honors due to a head of state at Paris CDG airport.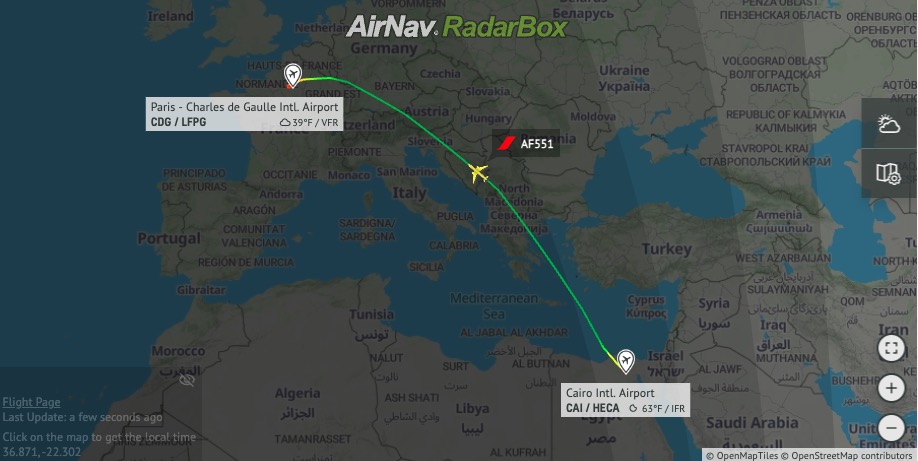 The Air France A350 (reg. F-HTYS) arrived at Cairo Airport on March 27, then took off the next day and arrived in Paris CDG 4 hours later, at 6.50 local time.
His sarcophagus was exhibited at the Grand Palais, during the "Ramses the Great" exhibition.