On 6th February, a Vueling Airbus A320 was damaged after its left wing leading edge smashed into a boarding bridge at Ibiza Airport, Spain.
The Airbus A320-232 with registration
EC-MEA was scheduled to perform flight VY3511 from Ibiza to Barcelona. However, while it was taxiing, its left wing leading edge near the sharklet impacted with the Aerobridge.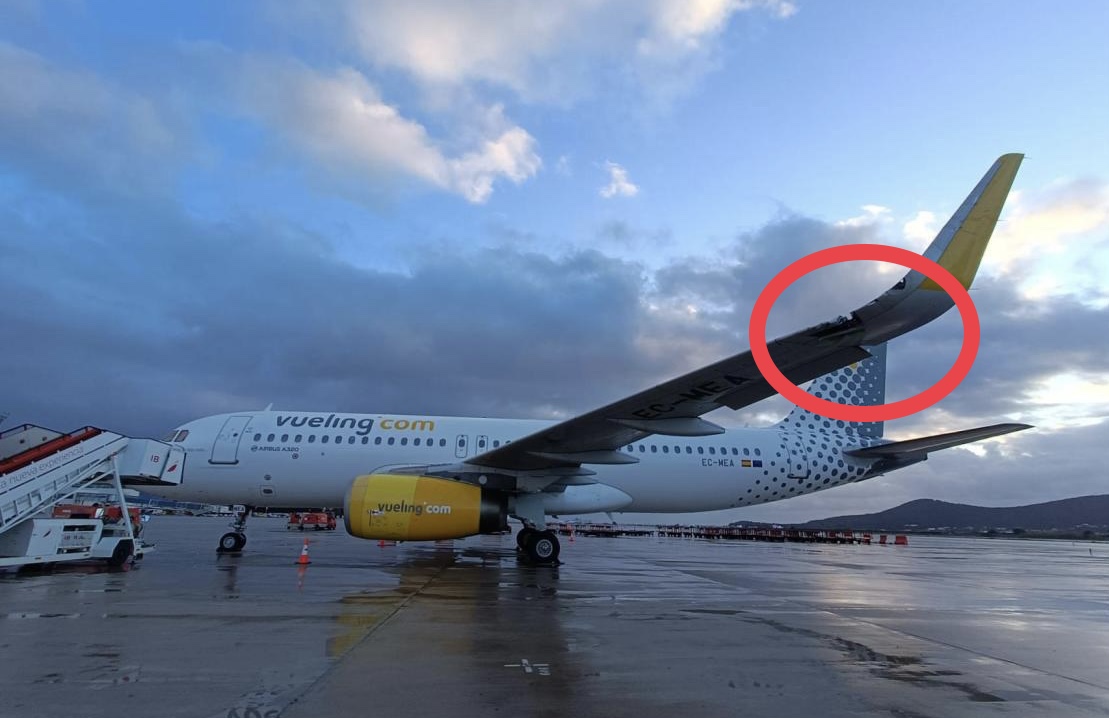 As a result, the left-hand winglet was damaged and the aircraft subsequently taxied back to the gate. No one was injured in the incident and the aircraft has been grounded since then.
Recently, a Lion Air Boeing 737-900's right winglet smashed into a terminal building while it was leaving its parking stand at Merauke-Mopah Airport, Indonesia.
In the act of movement for flight JT797 departure, this 2008 built Lion Air Boeing 737-900 aircraft (PK-LFO) hit its Right hand side winglet to the Airport building structure, receiving damage at Merauke Mopah International Airport (WAKK), Indonesia on 26 Jan. #aircraft #safety pic.twitter.com/XpP0mJbjJR

— FL360aero (@fl360aero) January 26, 2023
Feature Image via Twitter