Unfortunately, the biggest aircraft in the world has been destroyed by fire. A new footage confirms what has been announced by the Ukrainian authorities days earlier.
New footage from Gostomel airport, North of #Kyiv shows the world's largest aircraft, Antonov An-225 Mriya on fire on 26 or 27 February 2022.
The Ukrainian Army could have unintentionally shelled it while targeting the Russian trucks.
The footage also shows the intensity of the battle between Ukrainians and Russians with abandoned trucks.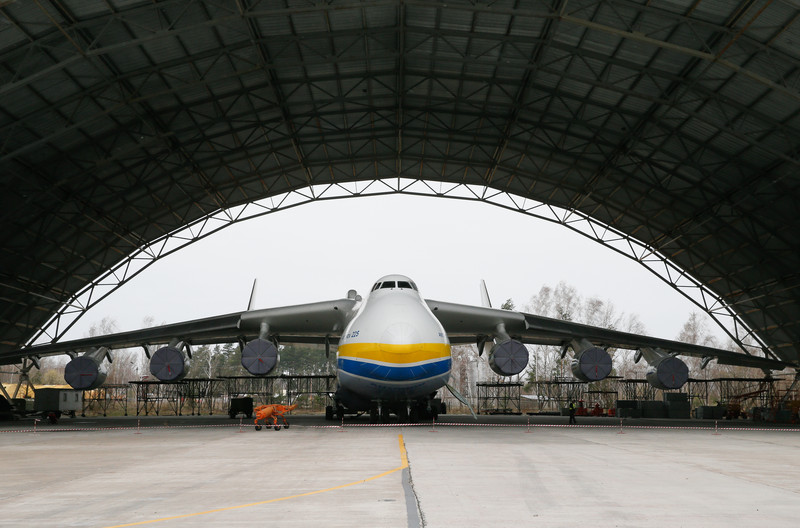 This picture shows the hanger where the An-225 was stored.