Ukraine made Antonov AN-225 was burnt in Russian attack, local media cite regional official.
As a result of second air attack by Russian troops on the Hostomel (Gostomel) airport near #Kyiv, the world's biggest aircraft Antonov An-225 looks to have been destroyed.
Maxar satellite image shows the damaged hangar of the Antonov An-225 Mriya.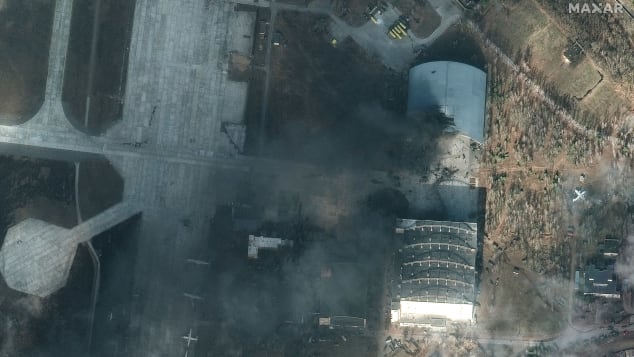 Dmytro Kuleba, Ministry of Foreign affairs tweeted that Russia destroyed our 'Mriya'.
This was the world's largest aircraft, AN-225 'Mriya' ('Dream' in Ukrainian). Russia may have destroyed our 'Mriya'. But they will never be able to destroy our dream of a strong, free and democratic European state. We shall prevail! pic.twitter.com/TdnBFlj3N8

— Dmytro Kuleba (@DmytroKuleba) February 27, 2022
Illia Ponomarenko, a journalist in Ukraine also confirmed the news.
The Antonov company said the An-225 was still intact 2 days ago, in February 25th 2022, after the first Russian attack.
AIRLIVE TV