A couple flying to Vegas noticed their luggage was overweight, their dog snuck in a boot.
A couple heading to Las Vegas were in for a surprise after their luggage was deemed overweight at the airport – their pet chihuahua was a sneaky stowaway.
Jared and Kristi Owens were headed for vacation last month when one of their checked bags was determined to be a few pounds overweight and the couple would have to pay an extra charge.
They decided to redistribute the weight between different bags and a Southwest airlines employee began to help when their chihuahua Icky made her grand appearance.
AIRLIVE TV
That's when they noticed a furry friend who they thought they'd left behind with family at home!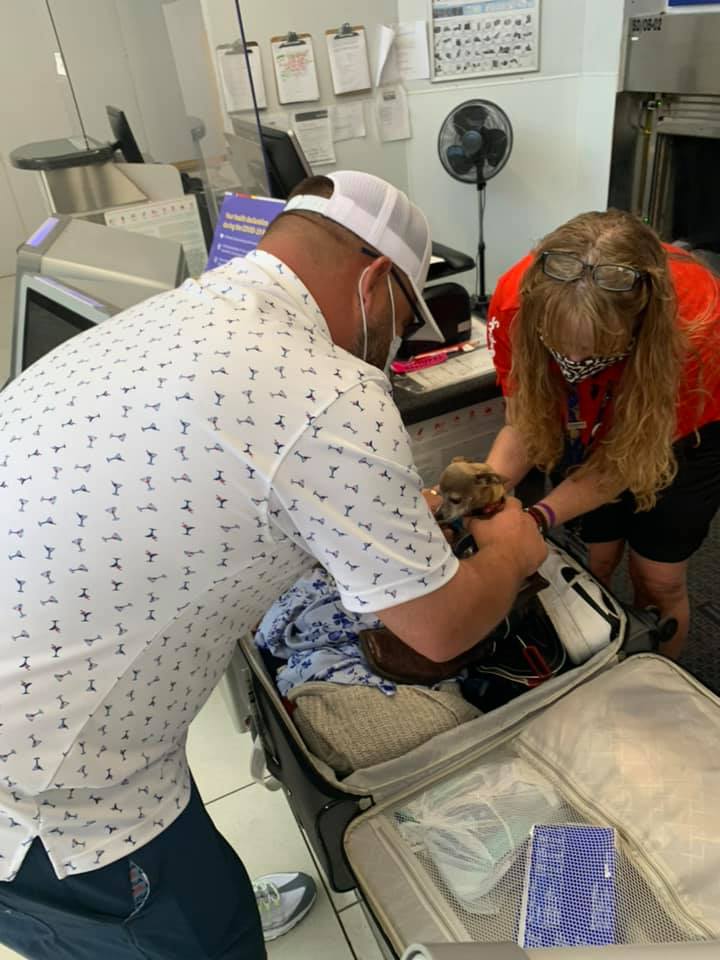 For her dramatic entrance, Icky the Chihuahua popped right out of Jared's boot, giving the couple and Cathy, SouthWest Employee, quite the surprise. Icky may have had big plans to hit the strip, but unfortunately for her, this was only a trip for two.
Cathy offered to take care of Icky during Jared and Kristi's trip so they wouldn't miss their flight, but the Texas couple were still able to catch their flight and made arrangement for Icky to get picked up by friends.