Winners of #EURO2020 boarded Alitalia A319 during the night.
This morning, Alitalia Airbus A319-112 (reg. EI-IMC) flew home the Italian football team for the UEFA Euro 2020 championship (played in 2021).
Italy defeated England for the championship.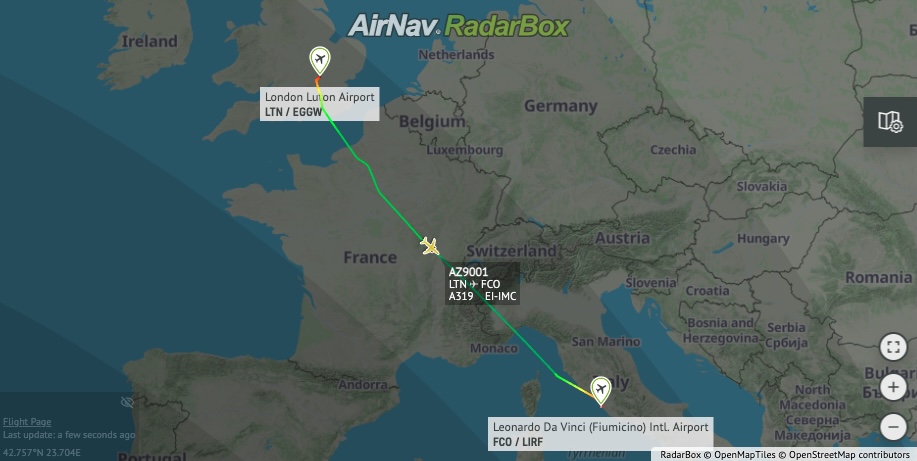 Alitalia flight AZ9001 took off from Luton Airport at 3:02 am and landed at Rome's Fiumicino Airport at 6:03 am.
AIRLIVE TV