A Ryanair Boeing 737 took off from Toulouse-Blagnac Airport, leaving about fifty of its passengers at the airport.
The Boeing 737-800, with registration EI-DPK, was operating flight FR3551 from Toulouse-Blagnac to Fes Saiss Airport in Morocco on 19th June. Although the flight was scheduled to take off at 7:25, the flight was delayed, and it departed Toulouse at 08:43 on Saturday morning.
However, around fifty passengers were refused to board, although they had arrived on time at the airport. The gate was closed at 6:55, half an hour before the scheduled departure.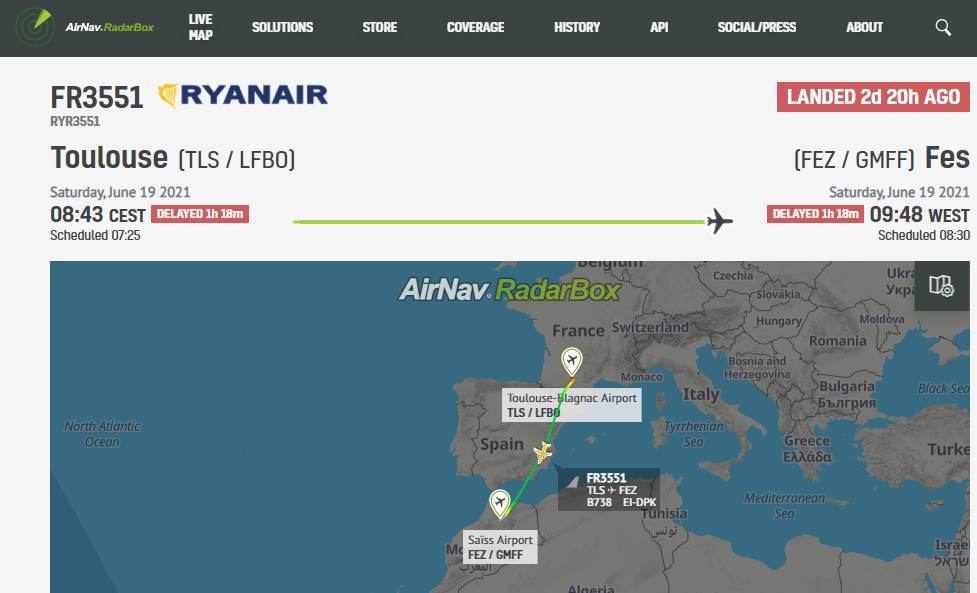 According to the airlines' policy, passengers must arrive at the boarding gates at least 30 minutes before departure, and boarding ends 20 minutes before departure. However, this time it was closed earlier.
"The flight was to take off at 7.25 am and when we went into the boarding lounge at 7.10 am after waiting for two hours at check-in, we were told that the plane had already left ", said one of the passengers who had arrived from Brive-la-Gaillarde with his mother at 5 am.
"I am with my mother, who is in a wheelchair, and we are only told to go home. And it wasn't even Ryanair who answered us. There is no one from the company here. They are only subcontractors," he continued.
Ryanair does not have a passenger counter at Toulouse airport, and the airline said that the reimbursement procedure was going to be initiated without offering an alternative flight.