A stay-at-home dad is turning a Boeing 737 plane into a camper trailer for family vacations.
A former aircraft technician turned stay-at-home dad, Jones has found a creative way to combine his love of planes with his duties at home.
Last year, he transformed a 13-foot-long nacelle of a VC10 jet engine into a camper trailer for family road trips.
Now, he's set his sights on something much larger: a decommissioned Boeing 737 plane.
AIRLIVE TV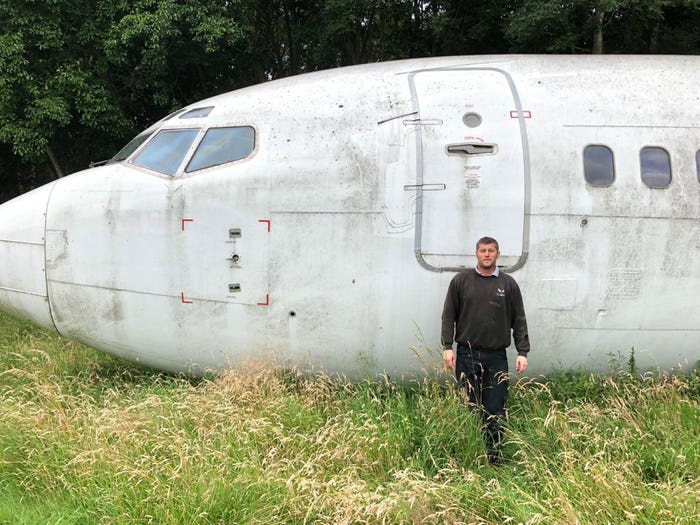 The plane, which Jones purchased through industry contacts, originally belonged to the low-budget UK airline BMI Baby that was grounded in late 2012.
Jones wanted to convert as much of the plane as possible, but also knew he had to transport it 130 miles from the Bruntingthorpe Airfield to his home in Lancashire, so decided to cut off a section just before the wings.
To transport the plane in October, Jones hired a specialty company that was able to lift the aircraft onto a wide-load trailer using a crane.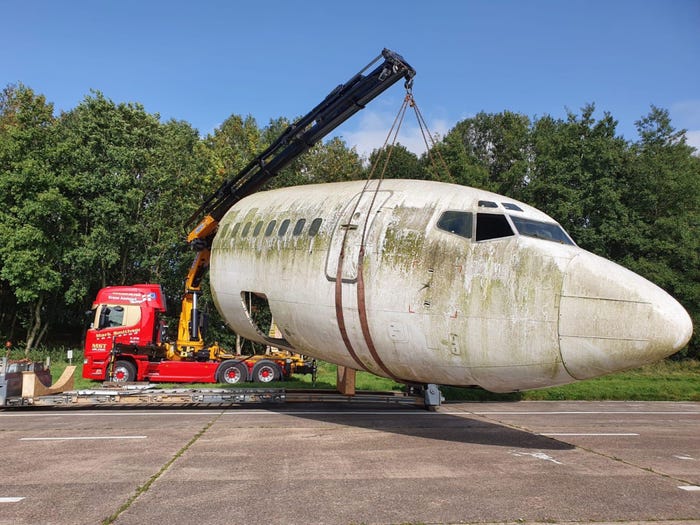 Jones' first order of business after receiving the plane was to pressure wash the outside, since it had accumulated dirt and grime from being exposed to the elements.
Jones plans to keep the camper trailer at a friend's caravan park nearby once complete and rent it out to families and other travelers.