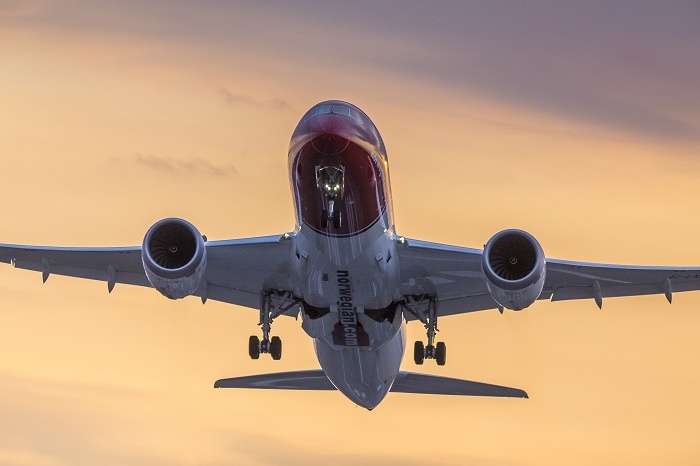 Norwegian Air Shuttle has stumbled from crisis to crisis in recent years but the coronavirus-inspired fall in demand is the most serious test yet for Europe's third-largest low-cost airline.
40 percent of long-haul capacity to be cancelled
From March 13th to March 29th, majority of long-haul flights to the U.S. from Amsterdam, Madrid, Oslo, Stockholm, Barcelona and Paris are cancelled.
From March 13th to the end of May, all flights between Rome and the U.S. will be cancelled.
From March 29th until the end of April, all flights from Paris, Barcelona, Madrid, Amsterdam, Athens and Oslo to the U.S. will be cancelled.
All routes between London Gatwick and the U.S. will continue to operate as normal. Thz goal is to reroute as many of customers as possible through London during this difficult period.
The short-haul network heavily impacted
Norwegian will also cancel a large share of its domestic flights in Norway and flights within Scandinavia, such as Oslo-Copenhagen and Oslo-Stockholm. Flights to Italy will also be cancelled. Domestic and intra-Scandinavian flights will be combined to re-protect customers.
Due to the extraordinary market situation as a result of the coronavirus, and thus a dramatic drop in customers and subsequent production decline, Norwegian is looking at all possible measures to reduce costs. This unfortunately also includes temporary layoffs of up to 50% of employees and the number may increase. All departments will be affected by the temporary layoffs.
Gatwick hotel refused crew members
Crew members from the lossmaking low-cost airline Norwegian Air Shuttle were refused access to their rooms at an airport hotel until advance payment was received from the company.
Copthorne hotel at London Gatwick delayed staff accessing rooms on Monday, the Guardian has learned.