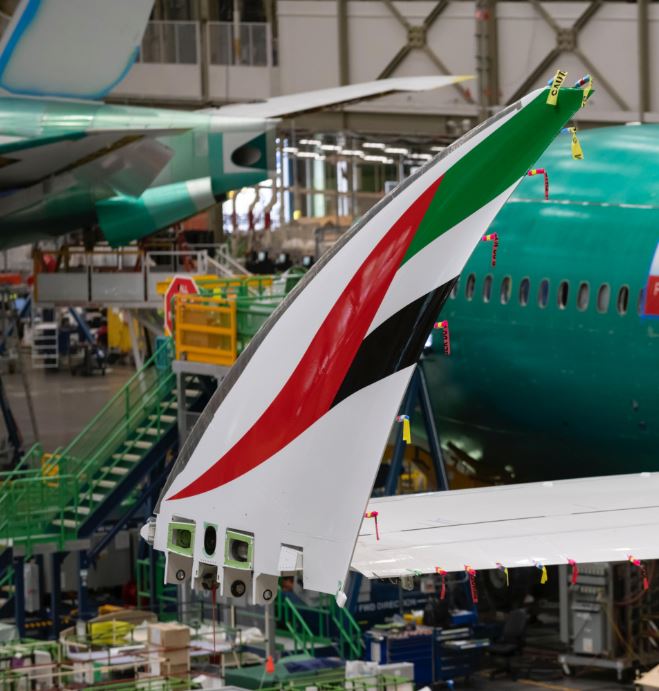 Emirates has released photos of its first Boeing 777-9 jet assembled at Boeing's Everett factory.
Emirates published on its Twitter account several photos of its upcoming Boeing 777X painted with UAE colors. We're proud to see the UAE flag for the first time on the Emirates Boeing 777X.
Boeing's 777Xs will be powered by General Electrics' GE9X engines, which are also the largest engines of the world.
The 777-8 can carry up to 365 passengers and fly 8,690 nautical miles (16,090 km). The 777-9 is able to accommodate 414 passengers and fly over 7,525 nautical miles (13,936 km).