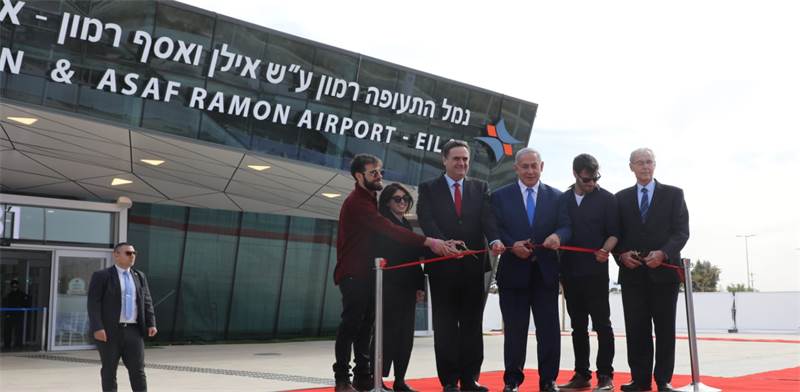 The head of Jordan's Civil Aviation Regulatory Commission Haitham Misto has expressed Amman's objection against opening the newly constructed Ramon International Airport in its current location near the Red Sea resort of Eilat.
The Times of Israel cites the official as saying that the facility, situated less than 20km from the key Jordanian port of Aqaba, violates "international standards regarding respect for the sovereignty of airspace and territory of other countries".
The grand opening of the $500-million airport took place on 21 January. Prime Minister Benjamin Netanyahu, who attended the opening, stated in his address that Ramon Airport would give Israel "further strategic capabilities in times of normal activity and when needed, in times of emergency", noting that the new facility could serve as an alternative to Tel Aviv's Ben-Gurion airport when needed.
According to Israeli media, cited by the Times of Israel, a special protective 26-metre-high fence has been installed near Ramon to shield the new airport from missiles.
AIRLIVE TV
The airport, named after Israel's first astronaut Ilan Ramon and his son Asaf, a F-16 pilot, who both tragically died in air crashes, is set to replace Eilat's current airport, which receives mainly domestic flights, as well as the Ovda Airport. Ovda serves as a military airfield and also operates international flights.