The USS Dwight D. Eisenhower aircraft carrier has passed through the Straits of Gibraltar on its journey to the eastern Mediterranean.
The carrier and accompanying vessels were dispatched on Oct. 14 as part of what Secretary of Defense Lloyd J. Austin described as an effort "to deter hostile actions against Israel or any efforts toward widening this war following Hamas's attack on Israel."
It will join the USS Gerald R. Ford Carrier Strike Group in the area.
"Our arrival in the Mediterranean, en route to CENTCOM, provides reassurance to our allies and partners that we are committed to ensuring their security and well-being," Rear Adm. Marc Miguez said in a statement. "Our presence, along with that of the Gerald R. Ford Carrier strike group, demonstrates the combat power and proficiency of the Navy's deployed forces."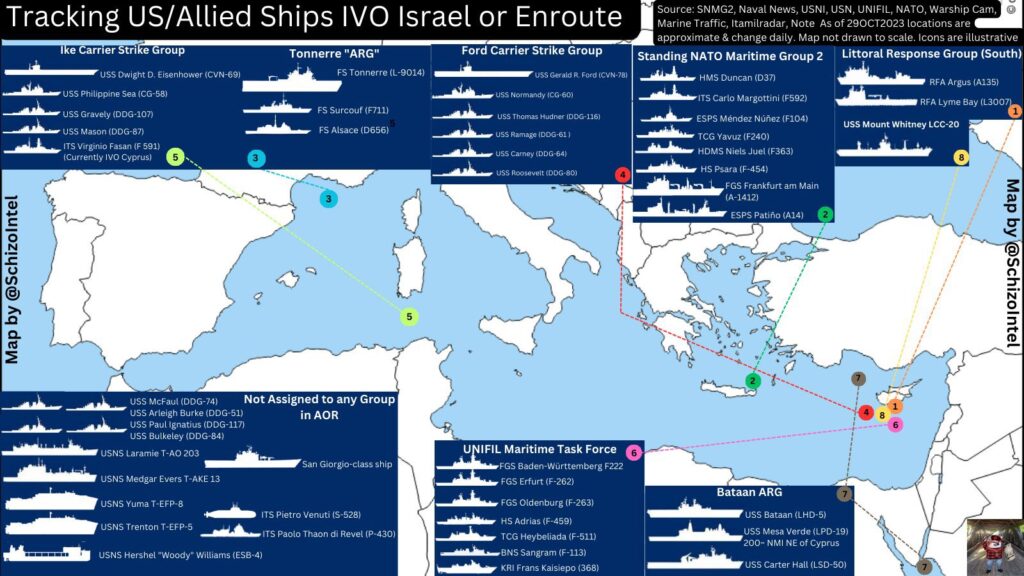 USS Dwight D. Eisenhower (CVN-69) is a nuclear-powered aircraft carrier currently in service with the United States Navy.
Commissioned in 1977, the ship is the second of the ten Nimitz-class aircraft carriers currently in service, and is the first ship named after the 34th President of the United States and General of the Army Dwight D. Eisenhower.
The vessel was initially named simply as USS Eisenhower, much like the lead ship of the class, Nimitz, but the name was changed to its present form on 25 May 1970.