A Russian missile attack on Lviv airport in western Ukraine has destroyed a factory, and damaged a bus repair garage.
City residents were woken by air raid sirens just before dawn and the mayor of Lviv said "several missiles hit an aircraft repair factory."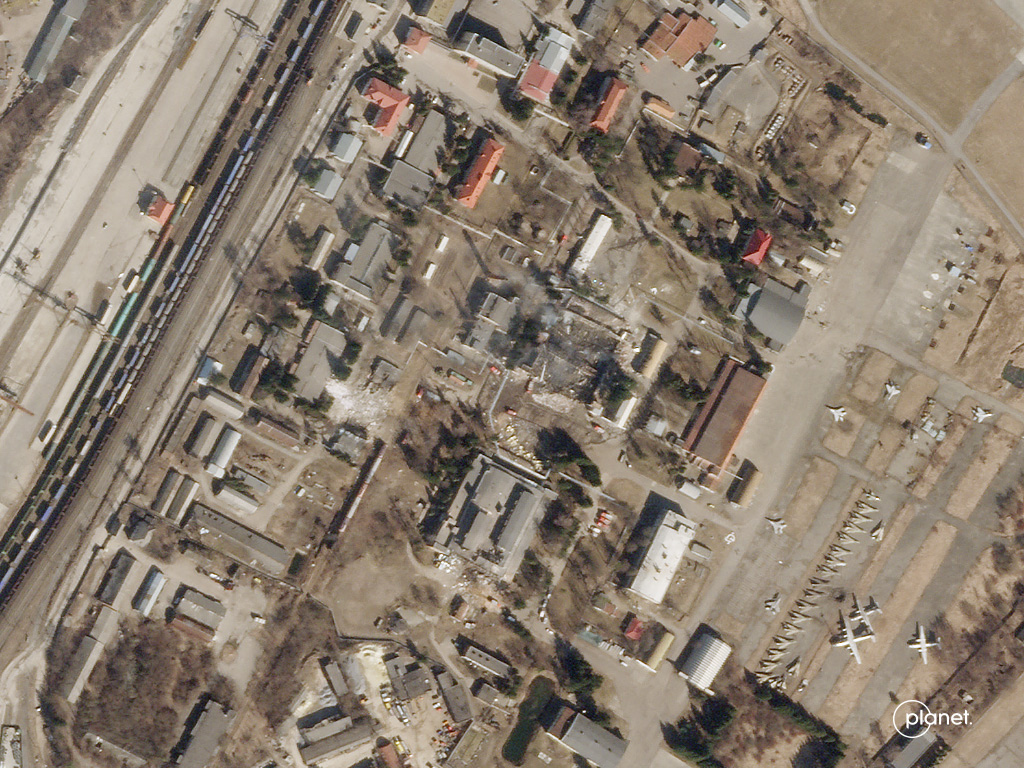 Writing on Telegram, mayor Andriy Sadovy said the aircraft repair building was destroyed in the fire, but operations had already been suspended and there were no casualties.
The Ukrainian Air Force says that according to preliminary information four Russian cruise missiles, fired from the Black Sea several hundred kilometers away, hit the area.
LATEST on early morning strike at Lviv airport: Lviv Mayor Andriy Sadovy says several missiles hit the area this morning but was not a direct hit

An aircraft repair plant was destroyed

No one was working at the airport at the time, so no injuries pic.twitter.com/5s5n9mkWJQ

— Ashleigh Stewart (@Ash_Stewart_) March 18, 2022
Two other Russian missiles were reportedly shot down by Ukrainian anti-aircraft defenses before reaching their target.
Lviv's mayor Sadovy said rescuers were at work at the scene of the strike. Earlier, he said the missiles had not directly hit Danylo Halytskyi International Airport, which is located six kilometers to the southeast of the city centre.