Another Quick Reaction Alert within few days.
Two RAF Voyagers were scrambled this morning from RAF BrizeNorton as Russian aircraft triggered the NATO defense system once again.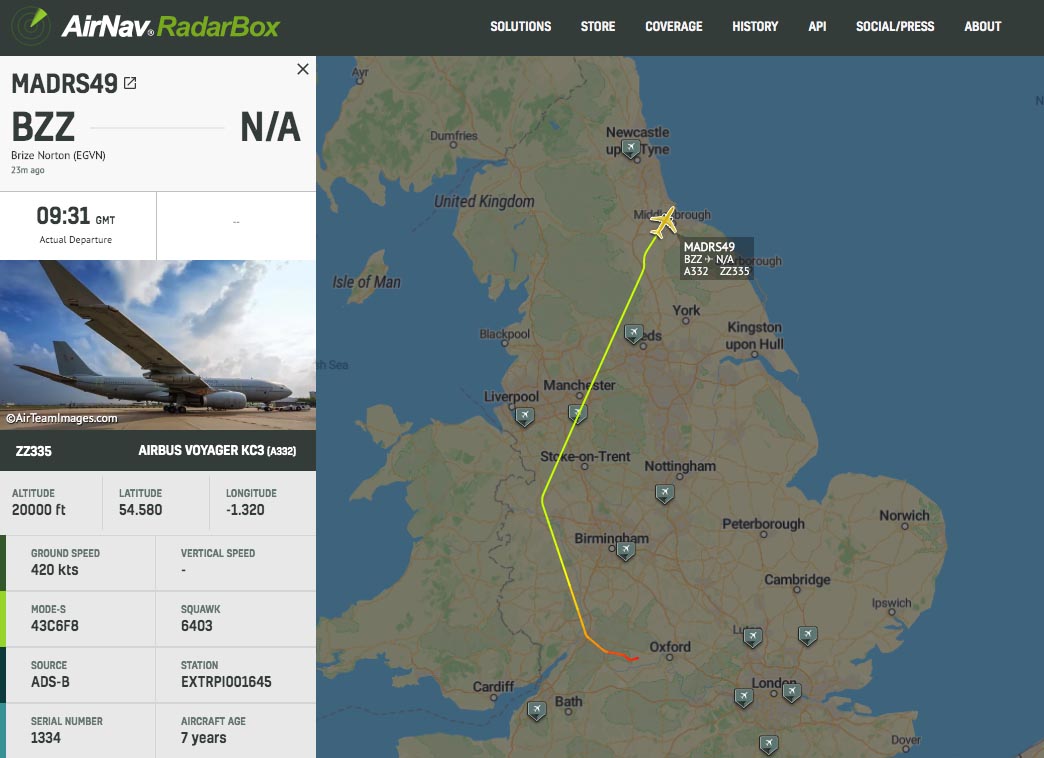 Please reload for updates…
A RAF voyager headed to North of Aberdeen
Another RAF voyager is now between UK and Danemark, followed by at least one Typhoon.
Two Typhoons were scrambled from RAF Lossiemouth.
A French C-135 tanker has also been scrambled as well as fighter jets.