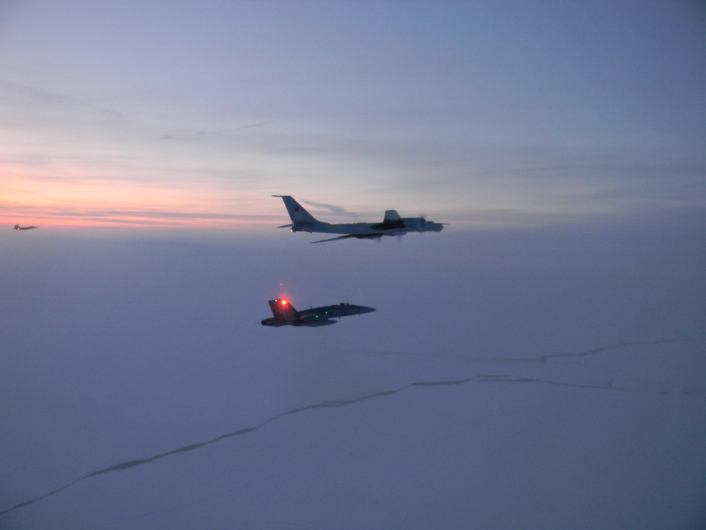 U.S. Air Force F-22 Raptors and Royal Canadian Air Force F-18s, supported by KC-135 Stratotanker and E-3 Sentry AWACS aircraft, intercepted two Russian Tu-142 near Alaska.
The Tu-142s sometimes fly near international borders to collect data about a country's air defense network and to collect mapping and signals intelligence.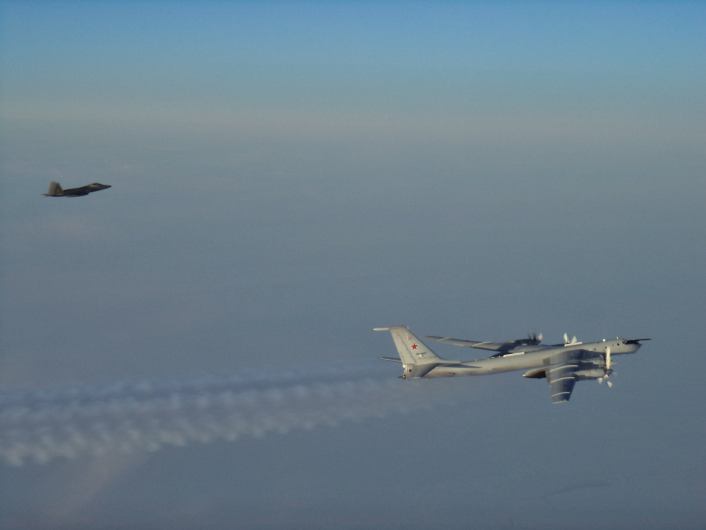 The United States also conducts similar surveillance missions close to Russian open air space areas for likely related reasons.