A Quick Reaction Alert is currently in progress after a Russian TU-95 has been spotted west of Norway.
The Royal Air Force scrambled at least a Voyager from Brize Norton and two Typhoon fighter jets from Lossiemouth.
UPDATE North Russia fleet said twi Tu-142 flew over Norway sea.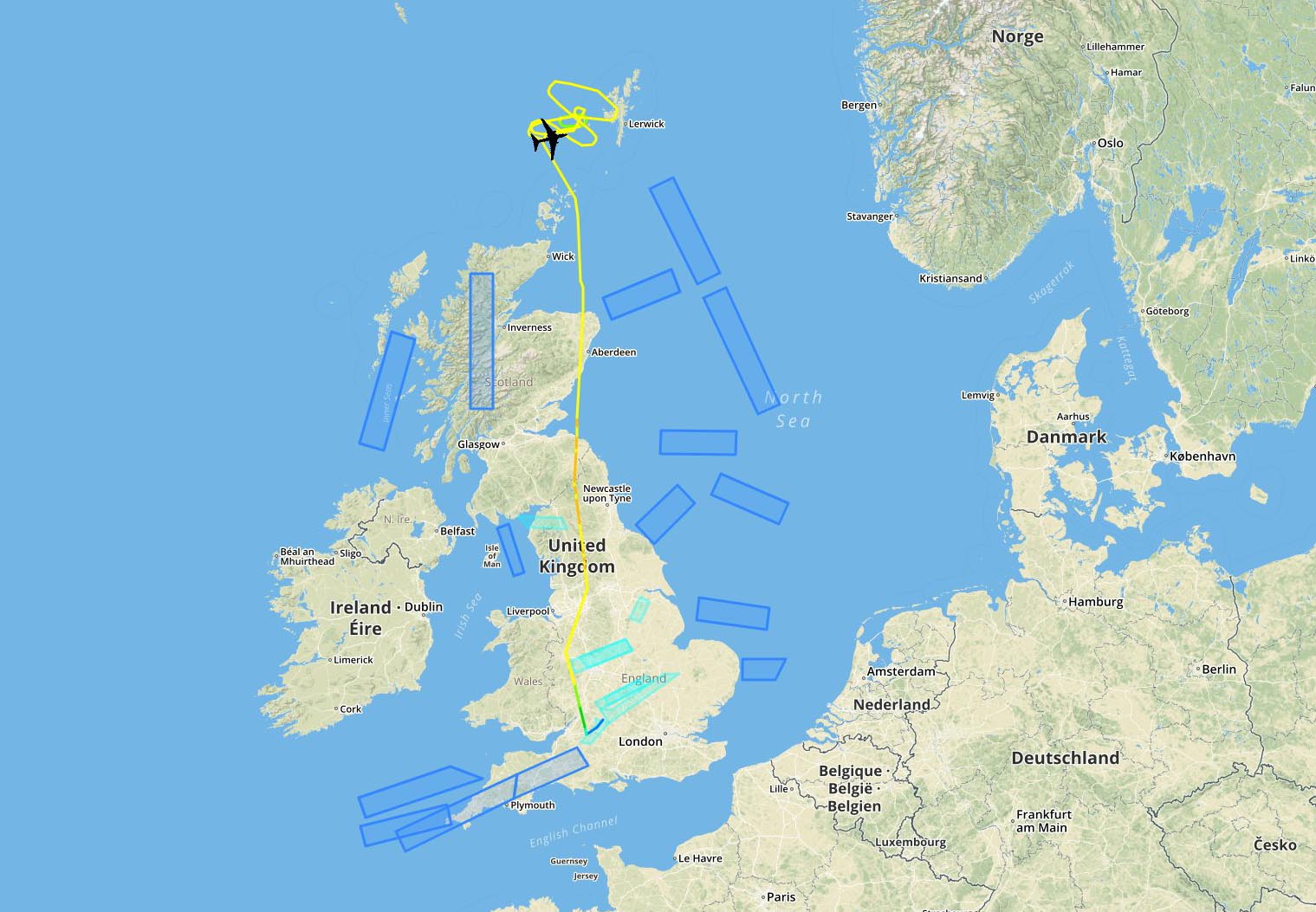 The RAF aircraft are flying to Shetland Islands after a Russian TU-95 Bear bomber has been spotted near Norway coast, heading to West.
Two fighter jets were scrambled from Bodo, Norway.
AIRLIVE TV
A Royal Netherlands Air Force F-16 has also been scrambled.