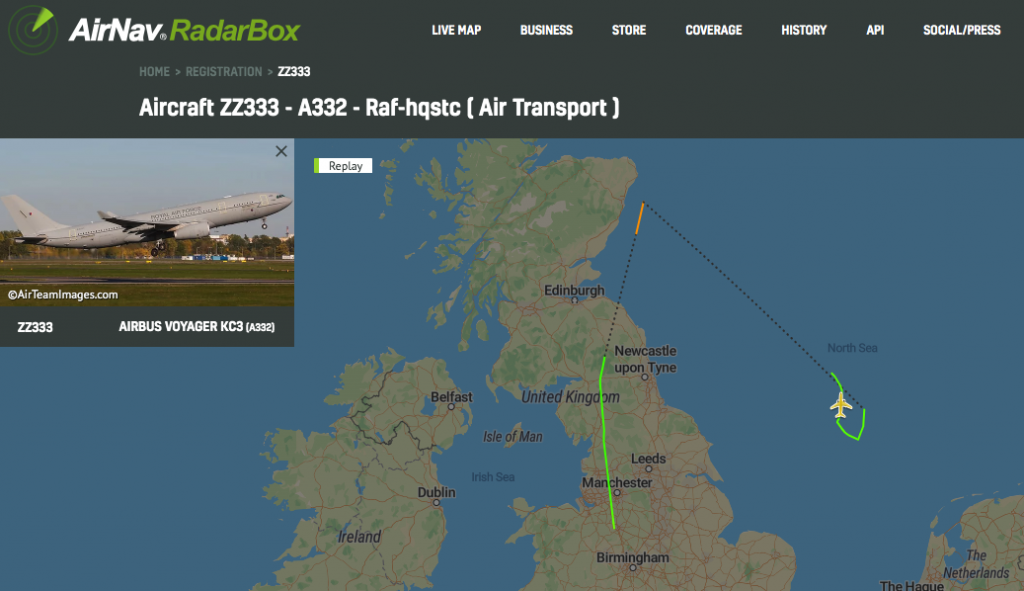 A Quick Alert Response (QRA) was launched again today as Russian bombers Tu-160 flew over North Sea.
A voyager tanker was scrambled from RAF Brize Norton.
Two Typhoons were launched from RAF Lossiemouth.
Two Danish Air Force F-16s were launched from Skrydstrup Air Base.
A French tanker C-135FR and a E-3F Awacs are circling in North of France.
The Ministry of Defence confirmed that Typhoons from RAF Lossiemouth in Moray had responded to an incident off Scotland's north east coast in the early hours of this morning.