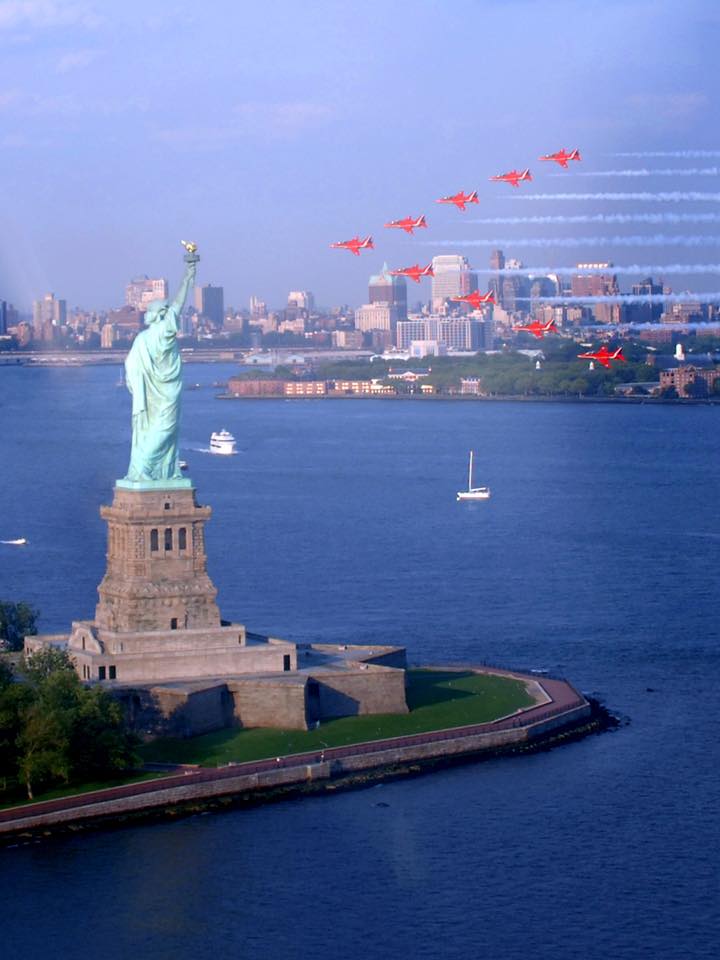 Announcing the Royal Air Force Aerobatic Team's historic nine-week programme, Defence Secretary Gavin Williamson said the Red Arrows would display across the Americas, reaching millions of people and showcasing the very best of British aviation.
He said: "Our Red Arrows fly the flag for Britain across the globe, both in the skies and on the ground, and this tour will not only showcase their teamwork and aviation excellence, but also promote our great nation to billions of people across the world.
"After an incredible year celebrating RAF100, it seems only fitting that the Red Arrows prepare to illuminate the skies of our closest allies in 2019, celebrating and strengthening our incredible relationship with the US."
AIRLIVE TV
The Red Arrows' return to the US will mark the first significant deployment to North America in a generation, with the team last touring in the country in 1993.
And the start of the tour next year will see the first display the team has put on in the US in a decade, following a short visit by the Red Arrows to the east coast of the US in 2008.
As well as displaying at a range of shows and events, the team will also attend engagements promoting the UK Government's GREAT campaign, visit local schools, meet with business leaders and showcase the very best of British culture.
The tour is expected to generate £2.5bn in direct foreign investment for the UK.
The US programme comes after the Red Arrows' successful 2016 Asia-Pacific and the Middle East tour.
The nine-week, 20,000-mile deployment visited 17 countries and drew a global audience of a billion people, with the team displaying in China for the first time.