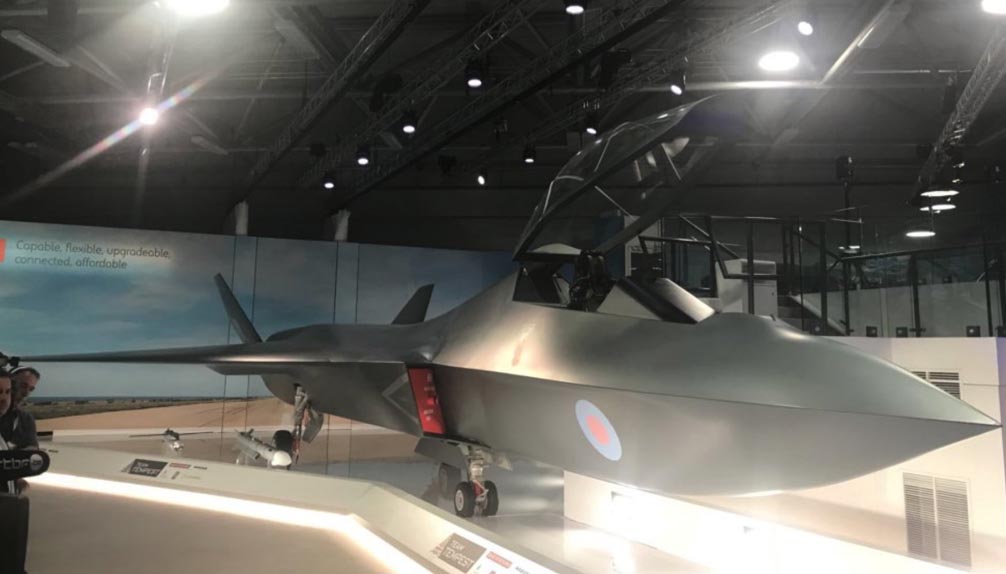 Britain has unveiled a new futuristic fighter jet called Tempest that can fly unmanned and will be the future of warfare.
Defence secretary Gavin Williamson revealed the new plane at the Farnborough International Airshow as part a £2 billion investment programme.
He unveiled a full-size model of the new fighter jet at the event which will be developed over the next ten years – before becoming operational in 2034.
Williamson said: "Britain post-Brexit is a world-leader in defense airspace and industry.
"Britain has been a leader in combat air for a century with skills and technology that are the envy of the world.
"Today we show that we are determined to make sure it stays that way."
Tempest is joint venture with British aerospace companies BAE Systems , Rolls Royce, MBDA UK Ltd and Anglo-Italian firm Leonardo SpA.
The aircraft is meant to compliment the new F-35s and eventually replace Typhoon craft – which have been in service since 2003.